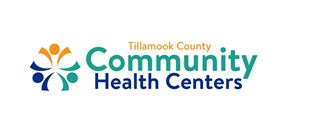 March 19th, 2021 / 19 de marzo de 2021
COVID-19 Response / Respuesta de COVID-19
[Encuentre abajo información en español]
Risk Level:
As seen from Oregon Health Authority (OHA) "Warning Week" data, Tillamook County may remain in the "Moderate Risk" category, but there is potential to move to the "High Risk" category effective 3/26/2021 – 04/08/2021.
OHA calculated Tillamook County with 40 new confirmed positive and presumptive COVID-19 cases from Sunday 02/28/2021 – Saturday 03/13/2021. If we have over 45 cases between Sunday 3/7/21 and this Saturday 3/20/21 then we would move to the "High risk" category effective 03/26/2021.
Final data count and risk status will be announced 03/23/2021.
Cases are increasing in Tillamook County, with majority of the cases being "family connected" here is most recent data:
Weekly Data (Friday March 12th – Thursday March 18th , 2021):
10 new confirmed cases (5 positive + 5 presumptive)
50+ cases being monitored.
0 currently hospitalized
0 COVID-19 related deaths (this week)
3.8% avg. test positivity rate
Accumulative Data:
470 total cases
12,388 negative tests (OHA)
23 hospitalized
2 COVID-19 related deaths
Please be cautious, follow COVID-19 health and safety guidelines: limit travel, wear a mask, stay 6ft away from those not in your household, wash your hands frequently, disinfect frequently touches surfaces often and stay home if ill unless seeking medical care. No cost COVID-19 testing is available, appointments are required and can be made by calling: 503-842-3900.
Vaccine Administration – as of Friday March 19th, 2021:
2,317 Phase 1A Primary Doses
2,425 Booster Doses
3,233 Phase 1B Primary Doses
Total 5,850 primary vaccines have been administered since they arrived at the end of December 2020 in Tillamook County. Currently 22% of Tillamook County residents have been vaccinated!
Tillamook County vaccine partners continue to hold vaccine clinics weekly now vaccinating all those eligible in Phase 1A and Phase 1B
Tillamook County vaccine partners – Adventist Health, Rinehart Clinic, Nehalem Bay Fire and Rescue, and Tillamook County Community Health centers are excited to announce that we now have an online COVID-19 vaccine scheduling tool. Those who are currently enrolled in the vaccine registry will be outreached to with information on how to access the scheduling tool next week. In order to better serve the upcoming eligible groups in Phase 1b, we are working to make the scheduling tool completely live and online by March 29th with appointments for those newly eligible as early as the first week of April. We will still offer phone scheduling for those unable to use or access the internet.
In addition to the vaccine scheduling tool, outreach and planning is underway with individuals in our community who are experiencing houseless, incarcerated, and with our seafood, agriculture, and food processing businesses.
We would like to remind those attending large vaccine clinics to please arrive at your scheduled appointment time. If you arrive early, please wait in your car until it is your appointment time. It is important that we practice COVID-19 precautions: washing your hands frequently (hand sanitizer is available), watch your distance 6 ft and wear a mask. If you have a vaccine question, our vaccine line is available at: 503-842-3914. Staffed Monday- Friday 8am -5pm with bilingual (English and Spanish) staff.
COVID-19 is a highly infectious illness that spreads like the flu. Local and state health officials continue to urge all Oregonians to take steps to protect those who are most vulnerable to complications from COVID-19. Those considered "high risk" include adults 60 and older, or anyone with a serious health condition, including lung or heart problems, kidney disease, or diabetes, or anyone who has a suppressed immune system.
To help control the spread of the illness the public is urged to stay home as much as possible and avoid gatherings.
We ask all county residents to continue to take the necessary precautions and follow current public health gudiance to slow the spread of the COVID-19 virus:
Follow guidance on face coverings.
Wash your hands often with soap and water for at least 20 seconds.
Avoid touching your eyes, nose, or mouth with unwashed hands.
Keep 6 ft of distance from those not in your immediate household.
Stay home if you feel ill.
About Tillamook County Community Health Centers:
TCCHC has been a Federally Qualified Health Center since 1994, providing medical, dental, behavioral and public health services.
Follow our Facebook @TillamookCHC for daily updates.
Additional Resources:
Oregon Health Authority COVID-19 Information: http://healthoregon.org/coronavirus
CDC COVID-19 Information: https://www.cdc.gov/coronavirus/2019-ncov/index.html
______________________________________________________________________________
---
Nivel de riesgo:
Según los datos de la "Semana de Advertencia" de la Autoridad Sanitaria de Oregón (OHA), el condado de Tillamook puede permanecer en la categoría de "Riesgo Moderado", pero existe la posibilidad de pasar a la categoría de "Riesgo Alto" a partir del 26/03/2021 – 08/04/2021. La OHA calculó que el condado de Tillamook tiene 40 nuevos casos confirmados positivos y presuntos de COVID-19 desde el domingo 28/02/2021 hasta el sábado 13/03/2021. Si tenemos más de 45 casos entre el domingo 3/7/21 y este sábado 3/20/21 entonces pasaríamos a la categoría de "Alto riesgo" a partir del 26/03/2021.
El recuento final de datos y el estado de riesgo se anunciarán el 23/03/2021.
Los casos están aumentando en el condado de Tillamook, y la mayoría de los casos están "conectados a la familia", aquí están los datos más recientes:
Datos semanales (viernes 12 de marzo- jueves 18 de marzo de 2021):
10 nuevos casos (5 positivos + 5 presuntos)
23+ casos bajo supervisión
0 hospitalizaciones actuales
0 muertes relacionadas al COVID-19 (esta semana)
3.8% promedio prueba de tasa de positividad
Datos acumulados:
470 casos en total
12,328 pruebas en total (OHA)
23 hospitalizaciones (ajustados de semanas anteriores, ninguno esta semana)
2 muertes relacionadas al COVID-19
Por favor, sea precavido, siga las pautas de salud y seguridad de COVID-19: limite los viajes, use una máscara, manténgase a 6 pies de distancia de aquellos que no están en su casa, lávese las manos con frecuencia, desinfecte las superficies que tocan con frecuencia y permanezca en casa si está enfermo a menos que busque atención médica. Las pruebas de COVID-19 son gratuitas, pero es necesario concertar una cita llamando al 503-842-3900.
Vacunas
Vacunas administradas a partir del 19/03/2021:
2,317 dosis primarias de fase 1A
2,425 dosis de refuerzo
3,233 dosis primarias de fase 1B
Se han administrado un total de 5,850 vacunas primarias desde que llegaron a finales de diciembre de 2020 al condado de Tillamook. ¡Actualmente el 22% de los residentes del Condado de Tillamook han sido vacunados!
Los socios de la vacuna del condado de Tillamook continúan realizando clínicas de vacunación semanalmente, ahora vacunando a todos los elegibles en la Fase 1A y la Fase 1B.
Los socios de la vacuna del condado de Tillamook – Adventist Health, Rinehart Clinic, Nehalem Bay Fire and Rescue, y los centros de salud de la comunidad del condado de Tillamook se complacen en anunciar que ahora tenemos una herramienta de programación de la vacuna COVID-19 en línea. Aquellos que actualmente están inscritos en el registro de vacunas serán contactados con información sobre cómo acceder a la herramienta de programación la próxima semana. Con el fin de servir mejor a los próximos grupos elegibles en la Fase 1b, estamos trabajando para que la herramienta de programación esté completamente activa y en línea para el 29 de marzo, con citas para los nuevos elegibles a partir de la primera semana de abril. Seguiremos ofreciendo citas telefónicas para aquellos que no puedan utilizar o acceder a Internet.
(el personal del centro de llamadas tiene citas bloqueadas aproximadamente 30-40 por sitio para ayudar a los necesitados y ayudar a priorizar las poblaciones difíciles de alcanzar).
Además de la herramienta de programación de vacunas, el alcance y la planificación está en marcha con las personas en nuestra comunidad que están experimentando sin hogar, encarcelados, y con nuestros mariscos, la agricultura y las empresas de procesamiento de alimentos.
Nos gustaría recordar a los que asisten a las grandes clínicas de vacunas que por favor lleguen a la hora de su cita. Si llegan temprano, por favor esperen en su carro hasta que sea la hora de su cita. Es importante que practiquemos las precauciones de COVID-19: lavarse las manos con frecuencia (hay desinfectante de manos disponible), vigilar la distancia a 6 pies y usar una máscara. Si tiene una pregunta sobre la vacuna, nuestra línea de vacunas está disponible en: 503-842-3914. Se atiende de lunes a viernes de 8am a 5pm con personal bilingüe (inglés y español).
Los funcionarios de salud locales y estatales siguen instando a todos los habitantes de Oregón a tomar medidas para proteger a los más vulnerables a las complicaciones de COVID-19. Entre las personas consideradas de "alto riesgo" se encuentran los adultos de 60 años o más, o cualquier persona con una condición de salud grave, incluyendo problemas pulmonares o cardíacos, enfermedades renales o diabetes, o cualquier persona que tenga el sistema inmunológico suprimido.
Para ayudar a controlar la propagación de la enfermedad se insta al público a quedarse en casa tanto como sea posible y evitar las reuniones.
Pedimos a todos los residentes del condado que continúen tomando las precauciones necesarias y que sigan los consejos de salud pública actuales para frenar la propagación del virus COVID-19:
Seguir la orientación sobre el cubrimiento de la cara.
Lávense las manos a menudo con agua y jabón durante al menos 20 segundos.
Evite tocarse los ojos, la nariz o la boca con las manos no lavadas.
Manténgase a 6 pies de distancia de las personas que no están en su casa.
Quédese en casa si se siente enfermo.
Acerca de los Centros de Salud Comunitarios del Condado de Tillamook TCCHC ha sido un Centro de Salud Calificado Federalmente desde 1994, proporcionando servicios médicos, dentales, de comportamiento y de salud pública. Por favor, visite nuestra página web en https://tillamookchc.org/ o en Facebook en TillamookCHC.
Recursos adicionales:
Oregon Health Authority Actualizaciones de COVID-19: http://healthoregon.org/coronavirus
CDC Actualizaciones de COVID-19: https://www.cdc.gov/coronavirus/2019-ncov/index.html