Tobacco Prevention and Education
Tobacco use remains the number one cause of preventable death in Oregon. Tillamook County's tobacco prevention and education program (TPEP) staff works with local and state partners to promote smoke-free environments, prevent youth from starting tobacco use and encouraging tobacco users to quit.
The Tillamook County 2019 Tobacco Fact Sheet provides details on how tobacco affects our community.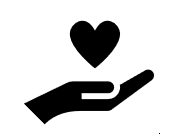 Oregon's Indoor Clean Air Act
Oregon's Indoor Clean Air Act (ICAA) protects nearly all Oregonians from the harms of secondhand smoke. The ICAA creates smoke free public places and places of employment with the intent of protecting the health of employees and the public. Tobacco remains the main cause of preventable death and disease in the United States, including in Oregon.
The ICAA applies to smoking, vaporizing and aerosolizing of inhalants in and around public places and places of employment.
Smoking, vaporizing and aerosolizing of inhalants is also prohibited within 10 feet of all entrances (including stairs), exits (including stairs), and accessibility ramps that lead to and from an entrance or exit, windows that open and air-intake vents.
Some cities and counties in Oregon have enacted stricter local smoke free workplace laws. Employers must comply with all local laws, though OHA enforces the state law only.
Businesses are not required to allow smoking on the premises. At any time, an owner may designate the entire business premises tobacco-free or smoke-free.
For more information, visit the Oregon ICAA website.
To report a violation, call 1-866-621-6107 or visit http://healthoregon.org/morefreshair.
Tillamook County Tobacco-free Properties
To promote the long-term health and safety of Tillamook County employees and the public the use of tobacco products on Tillamook County property and grounds is prohibited as of January 1, 2018. Smoking, vaping, and other tobacco use is prohibited indoors and outdoors on all facilities and grounds. For more information, please refer to the documents below.
Tillamook County smoke-free and tobacco-free County property ordinance
Tobacco 21
On August 9, 2017, Governor Kate Brown signed Senate Bill 754 into law. This law raised the required minimum age for a person to legally buy or obtain tobacco products, inhalant delivery systems, and tobacco product devices, from 18 to 21.
To ensure compliance with the law, businesses that sell tobacco products and inhalant delivery systems must post signs prohibiting sales of these products to persons under the age of 21. 
Read Frequently Asked Questions about this law for more information. 
Violations of this law may be reported here: Tobacco.Inspections@state.or.us or 971-673-0984.
Tobacco Retailer Compliance: Required signs at point-of-sale (English  and Spanish)
How to Read an Oregon ID (English and Spanish)
Statewide Tobacco Retail License Program:
On July 17, 2021, Governor Kate Brown signed Senate Bill 587 into law.
As of January 1, 2022, a tobacco retail license is required of anyone in the State of Oregon that sells tobacco or inhalant delivery systems (IDS) products. All tobacco retailers in Oregon must purchase a license to continue selling these products.
Tobacco retail licensing lets the state track where tobacco is being sold to help educate retailers and enforce the law. It also makes it easier for retailer owners and staff to follow all tobacco laws in Oregon through better communication and training about tobacco sales laws.
Oregon's tobacco retail license program is a collaboration between Oregon Health Authority (OHA) and Oregon Department of Revenue (DOR). OHA conducts retailer education and outreach, as well as inspections to prevent sales to people under 21. DOR issues licenses to retailers, annually renews licenses, collects fees associated with licenses, and penalizes retailers selling tobacco without a license.
The new law is a critical step toward reducing tobacco use among youth. Before 2022, Oregon was one of only seven states without a statewide tobacco retail license program.
Better retailer education and expanded inspections will ensure that young people in every part of Oregon have the same protection from addictive and deadly tobacco products.
 Program Details:
License application and fee
The Department of Revenue (DOR) reviews applications and issues tobacco retail licenses. They also collect the annual $953 license fee.
For instructions on how to apply for a tobacco retail license, visit go.usa.gov/xe999.
 The license application will need to be completed and submitted electronically through Revenue Online​.
Retailers with multiple locations will need to have a license for each location. A license cannot be transferred from one business to another business. The new business owner must apply for a new license.
Products covered
The tobacco retail license covers commercial tobacco products, including cigarettes, smokeless tobacco and IDS products (also known as "e-cigarettes" and "vape"), chewing tobacco, cigars, and other products that contain nicotine.
The license does not include FDA approved tobacco cessation products.
Exceptions to the program
The license does not apply to retailers on tribal lands.
The license does not apply to Oregon Liquor and Cannabis Commission (OLCC) licensed marijuana retailers or Oregon Health Authority (OHA) licensed Oregon Medical Marijuana Program (OMMP) marijuana dispensaries that do not sell IDS that contain nicotine.
Most counties that already had their own tobacco retail license program will continue their programs separately from the state. Tobacco retailers with locations in Tillamook County will need to purchase a license through to the state's tobacco retail license program as instructed above.
Support and resources
For the first six months the law is in effect (January 1, 2022–June 30, 2022), OHA will be helping retailers access education materials and comply with tobacco laws. OHA will not issue penalties during this time, but DOR will be checking that retailers have a current tobacco retail license as part of their regular inspections. Penalties will be issued for retailers who do not have a license.
Education resources include:
A training manual with instructions on how to comply with all Oregon tobacco laws and requirements.
A fact sheet about the law (available in six languages).
Answers to frequently asked questions about the law (available in six languages).
Access to state program staff for questions and support.
Updates when state, federal and local laws change.
To learn more about and access these resources, visit www.healthoregon.org/tobaccoretailsales.
Contact information:
 For questions about Oregon Health Authority (OHA) inspections and enforcement:
 For questions about Oregon Department of Revenue (DOR) inspections and enforcement:
The Oregon Tobacco Quitline
The Quit Line is open 24 hours a day, seven days a week. The Quit Line is a telephone and web-based counseling service to help Oregonians quit using tobacco and nicotine products.
When you call or visit the Quit Line online, you will be asked to register for the program.  Once you are registered, staff will explain what Quit Line counseling benefits are available to you and ask if you would like to start counseling now, or schedule a counseling call at a time that is convenient for you.
Once you sign up with the Quit Line, you can:
Talk or chat online with an expert Quit Coach who knows what you are going through and will help you make a Quit Plan that will work for you.  
Get more help from your Quit Guide — we'll send you materials chosen just for you or you can access our library online.
Ask for support — tell your family and friends about your Quit Plan or join our message boards online and connect with others quitting tobacco.
Receive 2 weeks of nicotine patches and/or gum to help you get started with your quit (if eligible).
If you ever need more help, call us again for free.
Contact the Quit Line today at 1.800.QUIT.NOW (1.800.784.8669) or online at www.quitnow.net/oregon.
Spanish Quit Line: 1-855-DEJELO-YA (1-855-335356-92)