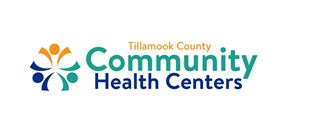 April 9th, 2021 / 9 de abril de 2021
COVID-19 Response / Respuesta de COVID-19
[Encuentre abajo información en español]
COVID-19 Cases and Risk Level:
As reported early this week, Tillamook County did move to the "High Risk" category which takes effect today, Friday 04/09/2021- Thursday 04/22/21.
While Tillamook County did meet previous defined disease metrics to move into "Extreme Risk," with 65 cases and test positivity of 7.5% over the past two-week period (3/21/21-04/03/21), we will not be moving to Extreme Risk under the Governor's new risk level determination metrics. Just to restate, Tillamook County has moved to High Risk today.
Governor Kate Brown's office, announced on April 6, that beginning this week, for counties to move to (or remain in) Extreme Risk, they must meet the county metrics for case rates and percent positivity (10% or more), plus a new statewide metric.
The new statewide metrics are: COVID-19 positive patients occupying 300 hospital beds or more a 15% increase in the seven-day average over the past week (county-level data).
Tillamook County did not meet the 3rd new metrics so will not be move to Extreme Risk.
Some information about impacts to local businesses, organizations, etc. In "High Risk": businesses may operate with reduced hours and capacity limits; remote office work is recommended, if possible; and social gatherings indoors decrease to 6 people with no more than 2 households recommended and 8 people outdoors.
See the full guidance here: https://coronavirus.oregon.gov/Pages/guidance.aspx.
Positive Cases do continue to increase among people of all ages: older adults (80+) – children (under 10). With the nice weather and many still in spring break, it is important that we limit gatherings to no more than 8 people when outdoors and 6 people indoors (no more than 2 households). Maintain 6ft of distance from those not in your household, wear a mask properly, and wash your hands frequently.
If you are feeling ill, stay home and if you need COVID-19 testing, it is available to you at no cost. Appointments are needed for testing call: 503-842-3900.
Weekly Data (Friday April 2nd – Thursday April 8th , 2021):
28 new confirmed positive cases (0 presumptive)
50+ being monitored (cases/contacts).
1 currently hospitalized -out of the area
0 COVID-19 related deaths (this week)
7.5% avg. test positivity rate
Accumulative Data:
560 total cases
13,496 negative tests (OHA)
24 hospitalized
2 COVID-19 related deaths
928 primary (1st) doses + 742 boosters (2nd dose) this week.
Total amounts:
8,548 people received at least 1 dose vaccinated; 32% of Tillamook County residents,
4,321 fully vaccinated (done with 2-dose series); 16% of Tillamook County residents.
4,050 in progress (scheduled for 2nd)
Three large employer worksites were completed this week!
We received a special allocation of Johnson & Johnson and will be using this to host a frontline worker vaccination event on Saturday April 17th. It has been a long year in the pandemic, and we want to recognize the many sacrifices our frontline workers have made in Tillamook County. See more here
Tillamook County vaccine partners also continue to hold vaccine clinics weekly, vaccinating approx. 700 eligible resident or more each week. Tillamook County residents may book an appointment on the online scheduling tool. Several weeks in April are still available for appointments and new dates are added in weekly.
Governor Kate Brown's office announced Tuesday that all Oregonians 16 and older will be eligible to start scheduling an appointment beginning April 19th; this has been escalated from May 1st!
In our weekly vaccine clinics, we do only have Moderna available and continue to receive small amounts of J&J for special outreach. Both Moderna and Johnson and Johnson are only authorized for those 18 years old and older. For those 16 and 17 years old, we can assist them by calling 211 to find a vaccine location with Pfizer which is authorized for those 16 and older.
Tillamook County community health center vaccine line is available to answer questions and assist those with limited or no internet access to book an appointment. The vaccine line can be reached by calling: 503-842-3914. Staffed Monday- Friday 8am -5pm with bilingual (English and Spanish) staff.
See all who is eligible here:https://sharedsystems.dhsoha.state.or.us/DHSForms/Served/le3527A.pdf
COVID-19 is a highly infectious illness that spreads like the flu. Local and state health officials continue to urge all Oregonians to take steps to protect those who are most vulnerable to complications from COVID-19. Those considered "high risk" include adults 60 and older, or anyone with a serious health condition, including lung or heart problems, kidney disease, or diabetes, or anyone who has a suppressed immune system.
To help control the spread of the illness the public is urged to stay home as much as possible and avoid gatherings.
We ask all county residents to continue to take the necessary precautions and follow current public health guidance to slow the spread of the COVID-19 virus:
Follow guidance on face coverings.
Wash your hands often with soap and water for at least 20 seconds.
Avoid touching your eyes, nose, or mouth with unwashed hands.
Keep 6 ft of distance from those not in your immediate household.
Stay home if you feel ill.
About Tillamook County Community Health Centers:
TCCHC has been a Federally Qualified Health Center since 1994, providing medical, dental, behavioral and public health services.
Follow our Facebook @TillamookCHC for daily updates.
Additional Resources:
Oregon Health Authority COVID-19 Information: http://healthoregon.org/coronavirus
CDC COVID-19 Information: https://www.cdc.gov/coronavirus/2019-ncov/index.html
______________________________________________________________________________
---

Casos de COVID-19 y nivel de riesgo::
Como se informó a principios de esta semana, el condado de Tillamook pasó a la categoría de "Alto Riesgo" que entra en vigor hoy, viernes 09/04/2021- jueves 22/04/21.
Si bien el condado de Tillamook cumplió con las métricas de enfermedad definidas anteriormente para pasar a la categoría de "Riesgo Extremo", con 65 casos y una positividad de las pruebas del 7,5% durante el período de las últimas dos semanas (21/3/21-04/03/21), no pasaremos a Riesgo Extremo bajo las nuevas métricas de determinación del nivel de riesgo del Gobernador. Solo para reafirmar, el condado de Tillamook se ha mudado hoy a Alto riesgo.
La oficina de la Gobernadora Kate Brown, anunció el 6 de abril, que a partir de esta semana, para que los condados pasen a (o permanezcan en) Riesgo Extremo, deben cumplir con las métricas del condado para las tasas de casos y el porcentaje de positividad (10% o más), además de una nueva métrica a nivel estatal.
Los nuevos parámetros estatales son los siguientes Pacientes positivos al COVID-19 que ocupan 300 camas de hospital o más un aumento del 15% en la media de siete días durante la última semana (datos a nivel de condado).
El condado de Tillamook no cumplió con la 3ª métrica nueva, por lo que no pasará a riesgo extremo.
Alguna información sobre el impacto en los negocios locales, organizaciones, etc. En "Riesgo Alto": los negocios pueden operar con horarios reducidos y límites de capacidad; se recomienda el trabajo en oficinas remotas, si es posible; y las reuniones sociales en el interior disminuyen a 6 personas con no más de 2 hogares recomendados y 8 personas en el exterior.
Consulte la guía completa aquí: https://coronavirus.oregon.gov/Pages/guidance.aspx.
Los casos positivos siguen aumentando entre personas de todas las edades: adultos mayores (80+) – niños (menores de 10 años). Con el buen tiempo y muchos todavía en vacaciones de primavera, es importante que limitemos las reuniones a no más de 8 personas cuando estén al aire libre y 6 personas en el interior (no más de 2 hogares). Mantenga una distancia de 1,80 metros de las personas que no pertenecen a su hogar, use una mascarilla correctamente y lávese las manos con frecuencia.
Si se siente mal, quédese en casa y si necesita la prueba de COVID-19, está disponible para usted sin costo alguno. Se necesita una cita para las pruebas, llame al 503-842-3900.
Datos semanales (viernes 2 de abril- jueves 8 de abril de 2021):
28 nuevos casos positivos confirmados (0 presuntos)
50+ casos bajo supervisión
1 hospitalizaciones actuales
0 muertes relacionadas al COVID-19 (esta semana)
7.5% promedio prueba de tasa de positividad
Datos acumulados:
560 casos en total
13,496 pruebas en total (OHA)
24 hospitalizaciones (ajustados de semanas anteriores, ninguno esta semana)
2 muertes relacionadas al COVID-19
Vacunas para COVID-19
Cantidad semanal: 928 dosis primarias (1.a) + 742 refuerzos (2.a dosis)
Cantidad total:
8,548 personas recibieron al menos 1 dosis vacunada; 32% de los residentes del condado de Tillamook
4,371 completamente vacunados (realizado con una serie de 2 dosis); 16% de los residentes del condado de Tillamook
4,050 en curso (programado para el segundo)
Esta semana se completaron tres sitios de trabajo de grandes empleadores.
Recibimos una asignación especial de Johnson & Johnson y la utilizaremos para organizar un evento de vacunación de trabajadores de primera línea el sábado 17 de abril. Ha sido un largo año en la pandemia, y queremos reconocer los muchos sacrificios que nuestros trabajadores de primera línea han hecho en el condado de Tillamook. Ver más aquí
Los socios de vacunación del condado de Tillamook también continúan realizando clínicas de vacunación semanalmente, vacunando a aproximadamente 700 residentes elegibles o más cada semana. Los residentes del condado de Tillamook pueden reservar una cita en la herramienta de programación en línea. Varias semanas de abril todavía están disponibles para las citas y se añaden nuevas fechas semanalmente.
La oficina de la gobernadora Kate Brown anunció el martes que todos los residentes de Oregón de 16 años o más serán elegibles para comenzar a programar una cita a partir del 19 de abril; ¡esto ha sido escalado desde el 1 de mayo!
En nuestras clínicas de vacunas semanales, sólo tenemos Moderna disponible y continuamos recibiendo pequeñas cantidades de J&J para un alcance especial. Tanto Moderna como Johnson and Johnson sólo están autorizadas para los mayores de 18 años. Para aquellos de 16 y 17 años, podemos ayudarlos llamando al 211 para encontrar un lugar de vacunas con Pfizer que está autorizado para aquellos de 16 años o más.
La línea de vacunas del centro de salud de la comunidad del condado de Tillamook está disponible para responder a las preguntas y ayudar a las personas con acceso limitado o sin acceso a Internet para reservar una cita. La línea de vacunas puede ser alcanzada llamando: 503-842-3914. Se atiende de lunes a viernes de 8am a 5pm con personal bilingüe (inglés y español).
Vea todo lo que es elegible aquí: https://sharedsystems.dhsoha.state.or.us/DHSForms/Served/le3527A.pdf
COVID-19 es una enfermedad altamente infecciosa que se propaga como la gripe. Los funcionarios de salud locales y estatales siguen instando a todos los habitantes de Oregón a tomar medidas para proteger a aquellos que son más vulnerables a las complicaciones del COVID-19. Los que se consideran de "alto riesgo" son los adultos de 60 años o más, o cualquier persona con una condición de salud grave, incluyendo problemas pulmonares o cardíacos, enfermedad renal o diabetes, o cualquier persona que tenga un sistema inmunológico suprimido.
Para ayudar a controlar la propagación de la enfermedad se insta al público a permanecer en casa en la medida de lo posible y evitar las reuniones.
Pedimos a todos los residentes del condado que sigan tomando las precauciones necesarias y sigan las orientaciones actuales de salud pública para frenar la propagación del virus COVID-19:
Seguir la orientación sobre el cubrimiento de la cara.
Lávense las manos a menudo con agua y jabón durante al menos 20 segundos.
Evite tocarse los ojos, la nariz o la boca con las manos no lavadas.
Manténgase a 6 pies de distancia de las personas que no están en su casa.
Quédese en casa si se siente enfermo.
Acerca de los Centros de Salud Comunitarios del Condado de Tillamook TCCHC ha sido un Centro de Salud Calificado Federalmente desde 1994, proporcionando servicios médicos, dentales, de comportamiento y de salud pública. Por favor, visite nuestra página web en https://tillamookchc.org/ o en Facebook en TillamookCHC.
Recursos adicionales:
Oregon Health Authority Actualizaciones de COVID-19: http://healthoregon.org/coronavirus
CDC Actualizaciones de COVID-19: https://www.cdc.gov/coronavirus/2019-ncov/index.html