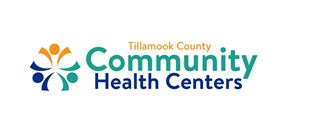 April 2nd, 2021 / 2 de abril de 2021
COVID-19 Response / Respuesta de COVID-19
[Encuentre abajo información en español]
Risk Level:
"Warning Week" data reported earlier this week had showed Tillamook County nearing "High Risk," however, looking at the cases in Tillamook County from Sunday 3/21 – Thursday April 1st, which is part of the two-week evaluation period that OHA uses to determine our risk status, we have had 57 cases. The evaluation period will go through Saturday 4/3/21. With this many cases, Tillamook County may actually increase to Extreme Risk on Friday 04/09/21 instead of High Risk as any county with 60 or greater cases fall into the Extreme Risk category. More information will be available on Tuesday 04/06/21.
This is worrisome news as we know many have been working hard to keep our communities safe and business open. Please use caution, wear a mask, and keep 6 ft of distance when gathering with people outside of your household and limit the gatherings to no more than 8 people with maximum 2 different households. Wash your hands frequently. Stay home if ill and seek COVID-19 testing by calling
Weekly Data (Friday March 26th – Thursday April 1st , 2021):
37 new confirmed cases (34 positive + 3 presumptive)
50+ cases being monitored.
1 currently hospitalized -out of the area
0 COVID-19 related deaths (this week)
5.8% avg. test positivity rate
Accumulative Data:
532 total cases 
13,112 negative tests (OHA)
24 hospitalized
2 COVID-19 related deaths
745 primary (1st) doses + 425 boosters (2nd dose) this week.
Total amounts:
7,620 people received at least 1 dose vaccinated; 29% of Tillamook County residents,
3,629 fully vaccinated (done with 2-dose series); 15% of Tillamook County residents.
3,906 in progress (scheduled for 2nd)
Tillamook County vaccine partners continue to hold vaccine clinics weekly, vaccinating approx. 700 eligible resident each week.
On Monday March 29th, the online scheduling tool launched without any issues. Many users reported how easy the system was and how pleased they were with it. So far over 800 eligible Tillamook County residents have booked and appointment and there are still plenty of appointments online! Tillamook County vaccine providers are keeping a close eye on the appointments and are able to add more as vaccine supply increases. A reminder you must CURRENTLY be eligible to book an appointment, a part of the registration asks this question. If you answer no, you will not be able to proceed and must check back on or after your eligible date set forth by Oregon Health Authority.
Tillamook County community health center vaccine line is available to answer questions and assist those with limited or no internet access to book an appointment. The vaccine line can be reached by calling: 503-842-3914. Staffed Monday- Friday 8am -5pm with bilingual (English and Spanish) staff.
Group 7 of Phase 1B will be eligible on April 5th and may book an appointment online on or after April 5th using the scheduling tool.
COVID-19 is a highly infectious illness that spreads like the flu. Local and state health officials continue to urge all Oregonians to take steps to protect those who are most vulnerable to complications from COVID-19. Those considered "high risk" include adults 60 and older, or anyone with a serious health condition, including lung or heart problems, kidney disease, or diabetes, or anyone who has a suppressed immune system.
To help control the spread of the illness the public is urged to stay home as much as possible and avoid gatherings.
We ask all county residents to continue to take the necessary precautions and follow current public health guidance to slow the spread of the COVID-19 virus:
Follow guidance on face coverings.
Wash your hands often with soap and water for at least 20 seconds.
Avoid touching your eyes, nose, or mouth with unwashed hands.
Keep 6 ft of distance from those not in your immediate household.
Stay home if you feel ill.
About Tillamook County Community Health Centers:
TCCHC has been a Federally Qualified Health Center since 1994, providing medical, dental, behavioral and public health services.
Follow our Facebook @TillamookCHC for daily updates.
Additional Resources:
Oregon Health Authority COVID-19 Information: http://healthoregon.org/coronavirus
CDC COVID-19 Information: https://www.cdc.gov/coronavirus/2019-ncov/index.html
______________________________________________________________________________
---
Nivel de riesgo:
Sin embargo, los datos de la "Semana de advertencia" informados a principios de esta semana habían mostrado que el condado de Tillamook se acercaba a "Alto riesgo", al observar los casos en el condado de Tillamook desde el domingo 21 de marzo hasta el jueves 1 de abril, que es parte del período de evaluación de dos semanas que la OHA utiliza para determinar nuestro estado de riesgo, hemos tenido 57 casos. El período de evaluación se extenderá hasta el sábado 03/04/21. Con esta cantidad de casos, el condado de Tillamook en realidad puede aumentar a Riesgo extremo el viernes 09/04/21 en lugar de Riesgo alto, ya que cualquier condado con 60 o más casos cae en la categoría de Riesgo extremo. Más información estará disponible el martes 06/04/21.
Esta es una noticia preocupante ya que sabemos que muchos han estado trabajando duro para mantener nuestras comunidades seguras y los negocios abiertos. Por favor, tenga cuidado, use una máscara, y mantenga 6 pies de distancia cuando se reúna con personas fuera de su hogar y limite las reuniones a no más de 8 personas con un máximo de 2 hogares diferentes. Lávese las manos con frecuencia. Quédese en casa si está enfermo y solicite una prueba de COVID-19 llamando al 503-842-3900 para pedir una cita. Las pruebas son gratuitas y son esenciales para ayudar a entender y controlar la propagación de la enfermedad.
Datos semanales (viernes 12 de marzo- jueves 18 de marzo de 2021):
37 nuevos casos (34 positivos + 3 presuntos)
50+ casos bajo supervisión
1 hospitalizaciones actuales
 0 muertes relacionadas al COVID-19 (esta semana)
5.8% promedio prueba de tasa de positividad
Datos acumulados:
532 casos en total
13,112 pruebas en total (OHA)
24 hospitalizaciones (ajustados de semanas anteriores, ninguno esta semana)
2 muertes relacionadas al COVID-19
Vacunas
Cantidad semanal: 745 dosis primarias (1.a) + 425 refuerzos (2.a dosis)
Cantidad total:
7,620 personas recibieron al menos 1 dosis vacunada; 29% de los residentes del condado de Tillamook
3,629 completamente vacunados (realizado con una serie de 2 dosis); 15% de los residentes del condado de Tillamook
3,906 en curso (programado para el segundo)
nota: los datos sobre los totales son del 30/3/21, debido a un problema en Alert, el sitio de informes de vacunas del estado, los datos no están disponibles en este momento.
Los socios de la vacuna del condado de Tillamook continúan celebrando clínicas de vacunación semanales, vacunando a aproximadamente 700 residentes elegibles cada semana.
El lunes 29 de marzo, la herramienta de programación en línea se lanzó sin ningún problema. Muchos usuarios informaron lo fácil que era el sistema y lo contentos que estaban con él. Hasta ahora, más de 800 residentes elegibles del condado de Tillamook han reservado una cita y ¡todavía hay muchas citas en línea! Los proveedores de vacunas del condado de Tillamook están vigilando de cerca las citas y pueden agregar más a medida que aumenta el suministro de vacunas. Un recordatorio de que usted debe ser elegible para reservar una cita, una parte de la inscripción hace esta pregunta. Si su respuesta es negativa, no podrá continuar y deberá volver a consultar en la fecha de elegibilidad establecida por la Autoridad de Salud de Oregón o después de ella.
La línea de vacunas del centro de salud comunitario del condado de Tillamook está disponible para responder a las preguntas y ayudar a las personas con acceso limitado o sin acceso a Internet a reservar una cita. La línea de vacunas puede ser contactada llamando al 503-842-3914. Se atiende de lunes a viernes de 8 a.m. a 5 p.m. con personal bilingüe (inglés y español).
El grupo 7 de la Fase 1B será elegible el 5 de abril y podrá reservar una cita en línea a partir del 5 de abril utilizando la herramienta de programación.
Vea todos los que son elegibles aquí:https://sharedsystems.dhsoha.state.or.us/DHSForms/Served/le3527A.pdf
COVID-19 es una enfermedad altamente infecciosa que se propaga como la gripe. Los funcionarios de salud locales y estatales siguen instando a todos los habitantes de Oregón a tomar medidas para proteger a aquellos que son más vulnerables a las complicaciones del COVID-19. Los que se consideran de "alto riesgo" son los adultos de 60 años o más, o cualquier persona con una condición de salud grave, incluyendo problemas pulmonares o cardíacos, enfermedad renal o diabetes, o cualquier persona que tenga un sistema inmunológico suprimido.
Para ayudar a controlar la propagación de la enfermedad se insta al público a permanecer en casa en la medida de lo posible y evitar las reuniones.
Pedimos a todos los residentes del condado que sigan tomando las precauciones necesarias y sigan las orientaciones actuales de salud pública para frenar la propagación del virus COVID-19:
Seguir la orientación sobre el cubrimiento de la cara.
Lávense las manos a menudo con agua y jabón durante al menos 20 segundos.
Evite tocarse los ojos, la nariz o la boca con las manos no lavadas.
Manténgase a 6 pies de distancia de las personas que no están en su casa.
Quédese en casa si se siente enfermo.
Acerca de los Centros de Salud Comunitarios del Condado de Tillamook TCCHC ha sido un Centro de Salud Calificado Federalmente desde 1994, proporcionando servicios médicos, dentales, de comportamiento y de salud pública. Por favor, visite nuestra página web en https://tillamookchc.org/ o en Facebook en TillamookCHC.
Recursos adicionales:
Oregon Health Authority Actualizaciones de COVID-19: http://healthoregon.org/coronavirus
CDC Actualizaciones de COVID-19: https://www.cdc.gov/coronavirus/2019-ncov/index.html