Actualizaciones de la Clínica de Vacunas del Condado de Tillamook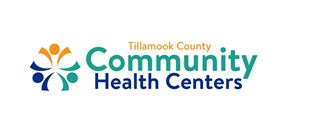 November 08, 2021 / 08 de noviembre de 2021
COVID-19 Response / Respuesta COVID-19
[Encuentre abajo información en español]
***UPDATED***
Tillamook County Public Health Vaccine Clinic Updates:
Location change to 4-H dorms at the fairgrounds 11/09/21 – 11/18/21
Clinic will be closed on Thursday Nov 11th for Veterans Day
Flu, pneumonia, and all three COVID-19 vaccines for 1st, 2nd, 3rd, or booster dose are available.
Pediatric doses of Pfizer for 5-11 y.o. have arrived in Tillamook County, our vaccine clinic will have the doses available and ready for administration, starting November 9th.
Pediatric Pfizer doses have arrived in the Salem and Portland areas. If you are interested in vaccine clinics outside of Tillamook County, call 211 or use OHA's vaccine finder tool at: https://getvaccinated.oregon.gov/
About Tillamook County Community Health Centers
TCCHC has been a Federally Qualified Health Center since 1994, providing medical, dental, behavioral, and public health services. Please visit our website at https://tillamookchc.org/ or on Facebook at TillamookCHC.
__________________________
---
Actualizaciones de la Clínica de Vacunas del Condado de Tillamook:
Cambio de ubicación a los dormitorios 4-H en el recinto ferial 09/11/21 – 18/11/21
La clínica estará cerrada el jueves 11 de noviembre por el Día de los Veteranos
Gripe, neumonía, y las tres vacunas COVID-19 para la primera, segunda, tercera, o dosis de refuerzo están disponibles.
Las dosis pediátricas de Pfizer para niños de 5 a 11 años han llegado al condado de Tillamook, nuestra clínica de vacunas tendrá las dosis disponibles y listas para su administración, a partir del 9 de noviembre
Las dosis pediátricas de Pfizer han llegado a las áreas de Salem y Portland. Si está interesado en las clínicas de vacunas fuera del condado de Tillamook, llame al 211 o utilice la herramienta de búsqueda de vacunas de la OHA en: https://getvaccinated.oregon.gov/
Acerca de Tillamook County Community Health Centers
TCCHC ha sido un Centro de Salud Federalmente Calificado desde 1994, proporcionando servicios médicos, dentales, de comportamiento y de salud pública. Visite nuestro sitio web en https://tillamookchc.org/ o en Facebook en TillamookCHC.