Clínica de vacunas emergente en el sur del condado, el lunes 15 de noviembre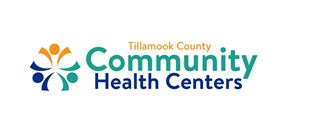 November 10, 2021 / 10 de noviembre de 2021
COVID-19 Response / Respuesta COVID-19
[Encuentre abajo información en español]
In partnership with Nestucca Valley School District, protect yourself this fall with a COVID-19, flu, and pneumonia vaccine from the Tillamook County Community Health Center pop-up vaccine clinic in South County! Stop by the Nestucca K – 8 school in Cloverdale on Monday November 15th from 3pm – 7pm to receive a flu shot, pneumonia vaccine, or a COVID-19 vaccine, 1st, 2nd, 3rd, and booster doses of all 3 covid-19 vaccine types + Pfizer pediatric doses will be available. This event is open to all who are eligible for the vaccines. No appointments are needed. COVID-19 vaccines are available at no cost. Flu and pneumonia vaccines are a covered benefit for many insurance plans including Medicaid and Medicare. Questions about the vaccines or eligibility? Call our public health nurse line at 503-842-3940.
About Tillamook County Community Health Centers
TCCHC has been a Federally Qualified Health Center since 1994, providing medical, dental, behavioral, and public health services. Please visit our website at https://tillamookchc.org/ or on Facebook at TillamookCHC.
__________________________
---
En asociación con el Distrito Escolar de Nestucca Valley, protéjase este otoño con una vacuna contra la COVID-19, la gripe y la neumonía en la clínica de vacunas emergentes del Centro de Salud Comunitaria del Condado de Tillamook en el sur del condado. Pase por la escuela Nestucca K – 8 en Cloverdale el lunes 15 de noviembre de 3pm – 7pm para recibir una vacuna contra la gripe, la neumonía, o una vacuna COVID-19, 1ª, 2ª, 3ª, y dosis de refuerzo de los 3 tipos de vacunas covid-19 + dosis pediátricas de Pfizer estarán disponibles. Este evento está abierto a todos los que son elegibles para las vacunas. No es necesario pedir cita. Las vacunas COVID-19 están disponibles sin costo alguno. Las vacunas contra la gripe y la neumonía son un beneficio cubierto por muchos planes de seguro incluyendo Medicaid y Medicare. ¿Preguntas sobre las vacunas o la elegibilidad? Llame a nuestra línea de enfermería de salud pública al 503-842-3940.
Acerca de Tillamook County Community Health Centers
TCCHC ha sido un Centro de Salud Federalmente Calificado desde 1994, proporcionando servicios médicos, dentales, de comportamiento y de salud pública. Visite nuestro sitio web en https://tillamookchc.org/ o en Facebook en TillamookCHC.