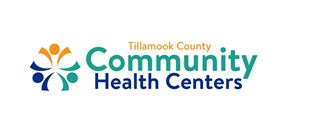 May 11th, 2021 / 11 de mayo de 2021
COVID-19 Response / Respuesta de COVID-19
[Encuentre abajo información en español]
COVID-19 Cases and Risk Level:
Tillamook County with a 57.9% vaccination rate of those eligible will remain at Moderate Risk through May 20th, needing just 7.1% to reach the new goal set by the state.
Following the Governor's Office announcement this afternoon, the statewide goal for those receiving at least one COVID-19 vaccine dose is 70% of those eligible for the vaccine (16 years and older) and 65% in a given county.
Once a county meets the county goal, the county will remain in the lowest risk level with the possibility to move starting as early as next Friday May 21, 2021. When the statewide goal is met, the COVID-19 risk level assignments will be removed. The Governor's Office predicts Oregon meeting the statewide goal by the end of June 2021.
Good news, cases are slowing in Tillamook County, with 41 new confirmed and presumptive cases from Sunday 4/28/21 – Saturday 5/08/21, Tillamook County remains at Moderate Risk until May 20 and we are already have 57.9% of those age eligible in the county vaccinated with at least one dose.
We need just 7.1% more to reach the goal! Vaccines bookings have slowed, talk with trusted sources in your life such as your health care provider or pharmacist. If you have questions or concerns we are also here to help. Please make a plan to get vaccinated against COVID-19 as soon as possible.
Statewide data will be based on the CDC's tracking to better encompass federal vaccine providers and tribes: https://covid.cdc.gov/covid-data-tracker/#vaccinations
County data will be based on OHA's data which uses the vaccine tracking system (ALERT) in Oregon: https://public.tableau.com/profile/oregon.health.authority.covid.19#!/vizhome/OregonCOVID-19VaccinationTrends/OregonStatewideVaccinationTrends
About Tillamook County Community Health Centers:
TCCHC has been a Federally Qualified Health Center since 1994, providing medical, dental, behavioral and public health services.
Follow our Facebook @TillamookCHC for daily updates.
Additional Resources:
Oregon Health Authority COVID-19 Information: http://healthoregon.org/coronavirus
CDC COVID-19 Information: https://www.cdc.gov/coronavirus/2019-ncov/index.html
______________________________________________________________________________
---
El condado de Tillamook, con una tasa de vacunación del 57,9% de los elegibles, permanecerá en riesgo moderado hasta el 20 de mayo, necesitando sólo un 7,1% para alcanzar el nuevo objetivo fijado por el estado.
Tras el anuncio de la Oficina del Gobernador de esta tarde, el objetivo estatal para los que reciben al menos una dosis de la vacuna COVID-19 es del 70% de los elegibles para la vacuna (mayores de 16 años) y del 65% en un condado determinado.
Una vez que un condado cumpla con la meta del condado, el condado permanecerá en el nivel de riesgo más bajo con la posibilidad de cambiar a partir del próximo viernes 21 de mayo de 2021. Cuando se cumpla el objetivo estatal, se eliminarán las asignaciones del nivel de riesgo COVID-19. La Oficina del Gobernador predice que Oregón alcanzará la meta estatal a finales de junio de 2021.
Buenas noticias, los casos están disminuyendo en el condado de Tillamook, con 41 nuevos casos confirmados y presuntos desde el domingo 4/28/21 hasta el sábado 5/08/21, el condado de Tillamook permanece en riesgo moderado hasta el 20 de mayo y ya tenemos el 57,9% de las personas de edad elegibles en el condado vacunadas con al menos una dosis.
Sólo necesitamos un 7,1% más para alcanzar el objetivo. Las reservas de vacunas se han ralentizado, hable con fuentes de confianza en su vida como su proveedor de atención médica o farmacéutico. Si tiene preguntas o preocupaciones, también estamos aquí para ayudar. Por favor, haga un plan para vacunarse contra el COVID-19 lo antes posible.
Los datos de todo el estado se basarán en el seguimiento de los CDC para abarcar mejor a los proveedores de vacunas federales y a las tribus: https://covid.cdc.gov/covid-data-tracker/#vaccinations
Los datos de los condados se basarán en los datos de la OHA que utiliza el sistema de seguimiento de vacunas (ALERT) en Oregón: https://public.tableau.com/profile/oregon.health.authority.covid.19#!/vizhome/OregonCOVID-19VaccinationTrends/OregonStatewideVaccinationTrends
Acerca de los Centros de Salud Comunitarios del Condado de Tillamook TCCHC ha sido un Centro de Salud Calificado Federalmente desde 1994, proporcionando servicios médicos, dentales, de comportamiento y de salud pública. Por favor, visite nuestra página web en https://tillamookchc.org/ o en Facebook en TillamookCHC.
Recursos adicionales:
Oregon Health Authority Actualizaciones de COVID-19: http://healthoregon.org/coronavirus
CDC Actualizaciones de COVID-19: https://www.cdc.gov/coronavirus/2019-ncov/index.html