Condado de Tillamook COVID-19 Actualización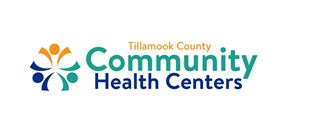 September 24, 2021 / 24 de Septiembre de 2021
COVID-19 Response / Respuesta de COVID-19
[Encuentre abajo información en español]
TILLAMOOK, Ore. — During the month of September (9/1/21 – 9/23/21), 364 new cases of COVID-19 were tracked in Tillamook County; 240 over the past 14 days (9/5 – 9/18), 90 over the last 7 days (9/12 – 9/18) and 19 over this past weekend (9/17 – 9/19). Test positivity over the past week decreased to 11.2% compared to the previous week which was 16.0%. In total since March 2020, 1,851 COVID-19 cases have been tracked in Tillamook County, 77 hospitalizations and 23 COVID-19 related deaths.
Oregon Health Authority Breakthrough Case Report shows that during the week of September 12 – September 18 statewide, 76.8% of new COVID-19 cases were unvaccinated and 23.2% were vaccine breakthrough cases. The median age of breakthrough cases was 49 years. 84 (3%) breakthrough cases were residents of care facilities, senior living communities or other congregate living settings. 700 (25.2%) cases were 65 or older. There were
68 (2.4%) cases aged 12-17.
The spread of COVID-19 in Tillamook County has reached a critical phase. From August 18, 2021 to September 14, 2021, we have had 15 COVID-19 related deaths. That is 15 tragic deaths in 28 days. For the first 18 months of the pandemic, we had five local deaths due to COVID. In the past four weeks, we quadrupled the number of COVID deaths in Tillamook County, from 5 to 23. OHSU Forecast report shows COVID-19 related deaths peaking near Sept 26th.
Deaths that are determined to be related to COVID-19 need to meet criteria listed in the Oregon Health Authority "COVID-19 Investigative Guidelines" available on Oregon Health Authority's COVID-19 page under "investigative guidelines" section 7.
We grieve with the community for all of the lives lost, we wish to extend our sincerest condolences during this difficult time.
View more on case tracking in Tillamook County here: https://tillamookchc.org/coronavirus/covid19-case-tracking/
In order to slow the spread of COVID-19 an outdoor mask mandate has been implemented in addition to the indoor mask mandate. Masks are required in most public outdoor settings where physical distancing is not possible regardless of vaccination status. There is no end date set for the mask requirements at this time.
Tillamook County Public Health strongly encourages and urges the implementation of mandatory face coverings for all (including people who are fully vaccinated) in outdoor public settings where physical distancing cannot be maintained and in all indoor public settings. Choosing to wear a face covering will protect those who are not yet vaccinated and add additional protection to those who are vaccinated.
As of Saturday September 18th, Oregon Health Authority Oregon COVID-19 Variant Count shows 4,493 delta variant cases have been tracked in Oregon and 766 in Region 1 (Clackamas, Clatsop, Multnomah, Tillamook, and Washington counties). County level data is not available.
Oregon Health Authority notes that nearly all of the new COVID-19 cases have been from the delta variant. The delta variant is three times more transmissible that earlier strains of the virus, both young and older individuals are getting sick and increasing disease spread. Oregon Health Authority advises to be mindful of choices: consider not gathering with others and follow COVID-19 safety precautions – wear a mask, wash hands, and keep 6ft of distance from other. Choose to get vaccinated as soon as possible. These tools remain as the most important things we can do to keep ourselves and our community safe. Choosing to wear a face covering will protect those who are not yet vaccinated and add additional protection to those who are vaccinated.
If you are feeling sick with symptoms consistent with COVID-19 such as: fever, dry cough, fatigue, loss of taste or smell, aches and pains, headache, sore throat, nasal congestion, or red eyes, stay home and contact your healthcare provider. COVID-19 testing is available at no cost at our acute care clinic (2111 8th St, Tillamook) on Tuesdays and Thursdays, appointments are required, please call 503-842-3900. Drive-up COVID-19 testing at the Fairgrounds is also available on Monday, Wednesday, Fridays 9am – 3pm (except for holidays), no appointments required. Must have symptoms or be a close contact.
With the increase in COVID-19 cases and disease severity in our community, many may be feeling scared and uncertain. There is a lot of information available to us about COVID-19, but not all of it is reliable, accurate or trustworthy. Using non-reliable sources of information can lead to an increase in harm to yourself and potentially others.
There is safe treatment for COVID-19 available in Tillamook County; Monoclonal antibody therapy (Regeneron)
Monoclonal antibodies are like your body's own antibodies as they help your immune system quickly destroy the COVID-19 virus before it harms you or causes hospitalization. The U.S. Food and Drug Administration has authorized monoclonal antibody treatment for emergency use for eligible patients. If you test positive for COVID-19 or have symptoms, talk to a healthcare provider right away. Monoclonal antibody treatment must be given as soon as possible within 10 days of getting a symptom. These treatments require a provider referral after a positive COVID-19 test. The treatment is given through a one-time IV infusion. If you do not have a healthcare provider, call our office for a phone visit at 503-842-3900 or contact Adventist Health Tillamook at 503-815-2341.
VACCINATIONS: To date, 16,650 Tillamook County residents have chosen to be vaccinated with at least one dose of a COVID-19 vaccine.
All three COVID-19 vaccines (Pfizer, Moderna and Johnson & Johnson) are safe and effective at protecting against severe COVID-19 illness, hospitalization, and death from any of the currently identified variants of concern including delta. In Tillamook County, 65.19% of those eligible for the vaccine (12 and older) are fully vaccinated against COVID-19 and 57.04% are fully vaccinated in the total Tillamook County community (including those not yet eligible). Oregon Health Authority reports that COVID-19 cases are lower in communities with a total vaccination rate greater than 60%.
Drop-in to our vaccine clinic at the Tillamook County Fairgrounds Convention Center 9am – 3pm Tuesday and Thursdays for a 1st dose or 2nd dose. All three vaccines available. Visit our website https://tillamookchc.org/coronavirus/vaccine-scheduling/ to learn more on where you can get a COVID-19 vaccine at no cost in Tillamook County.
For those who are required to be fully vaccinated by October 18th, here is an infographic with the recommended dates for each vaccine type to meet the requirement:
About Tillamook County Community Health Centers:
TCCHC has been a Federally Qualified Health Center since 1994, providing medical, dental, behavioral and public health services.
Follow our Facebook @TillamookCHC for daily updates.
Additional Resources:
Oregon Health Authority COVID-19 Information: http://healthoregon.org/coronavirus
CDC COVID-19 Information: https://www.cdc.gov/coronavirus/2019-ncov/index.html
______________________________________________________________________________
---
TILLAMOOK, Ore. — Durante el mes de septiembre (1/9/21 – 23/9/21), se registraron 364 casos nuevos de COVID-19 en el condado de Tillamook; 240 en los últimos 14 días (5/9 – 18/9), 90 en los últimos 7 días (12/9 – 18/9) y 19 durante el pasado fin de semana (17/9 – 19/9). La positividad de las pruebas durante la semana pasada disminuyó al 11,2% en comparación con la semana anterior que fue del 16%. En total, desde marzo de 2020, se han registrado 1,851 casos de COVID-19 en el condado de Tillamook, 77 hospitalizaciones y 23 muertes relacionadas con COVID-19.
El informe de la Autoridad Sanitaria de Oregón sobre los casos avanzados muestra que durante la semana del 12 al 18 de septiembre en todo el estado, el 76,8% de los nuevos casos de COVID-19 no estaban vacunados y el 23,2% eran casos avanzados por la vacuna. La edad media de los de los casos de ruptura fue de 49 años. 84 (3%) de los casos de ruptura eran residentes de centros de atención, comunidades de de la tercera edad u otros entornos de vida congregada. 700 (25,2%) casos tenían 65 años o más. Hubo
68 (2,4%) casos de 12 a 17 años.
La propagación del COVID-19 en el condado de Tillamook ha alcanzado una fase crítica. Desde el 18 de agosto de 2021 hasta el 14 de septiembre de 2021, hemos tenido 15 muertes relacionadas con covid-19. Eso es 15 muertes trágicas en 28 días. Durante los primeros 18 meses de la pandemia, tuvimos cinco muertes locales debido al COVID. En las últimas cuatro semanas, hemos cuadruplicado el número de muertes por COVID en el condado de Tillamook, de 5 a 23. El informe de previsión de la OHSU muestra que las muertes relacionadas con el COVID-19 alcanzan su punto máximo cerca del 26 de septiembre.
Las muertes que se determinen como relacionadas con la COVID-19 deben cumplir con los criterios enumerados en las "Directrices de investigación de la COVID-19" de la Autoridad Sanitaria de Oregón, disponibles en la página de la COVID-19 de la Autoridad Sanitaria de Oregón, en la sección 7 de "directrices de investigación".
Lamentamos con la comunidad todas las vidas perdidas, deseamos extender nuestras más sinceras condolencias durante este difícil momento.
Vea más sobre el seguimiento de casos en el condado de Tillamook aquí: https://tillamookchc.org/coronavirus/covid19-case-tracking/
Para frenar la propagación del COVID-19 se ha implementado un mandato de mascarilla en exteriores, además del mandato de mascarilla en interiores. Las máscaras son necesarias en la mayoría de los lugares públicos al aire libre donde no es posible el distanciamiento físico, independientemente del estado de vacunación. No hay fecha de finalización de los requisitos de máscara en este momento.
La Salud Pública del Condado de Tillamook alienta e insta a que se implemente la obligación de cubrirse la cara para todos (incluidas las personas que están totalmente vacunadas) en los entornos públicos al aire libre donde no se puede mantener la distancia física y en todos los entornos públicos interiores. La elección de llevar la cara cubierta protegerá a los que aún no están vacunados y añadirá protección adicional a los que están vacunados.
Hasta el sábado 18 de septiembre, el recuento de la variante COVID-19 de la Autoridad Sanitaria de Oregón muestra que se han registrado 4.493 casos de la variante delta en Oregón y 766 en la Región 1 (condados de Clackamas, Clatsop, Multnomah, Tillamook y Washington). No se dispone de datos a nivel de condado.
La Autoridad Sanitaria de Oregón señala que casi todos los nuevos casos de COVID-19 han sido de la variante delta. La variante delta es tres veces más transmisible que las cepas anteriores del virus, tanto los individuos jóvenes como los mayores están enfermando y aumentando la propagación de la enfermedad. La Autoridad Sanitaria de Oregón aconseja tener en cuenta las opciones: considerar no reunirse con otras personas y seguir las precauciones de seguridad de la COVID-19: llevar mascarilla, lavarse las manos y mantener 6 pies de distancia con los demás. Optar por vacunarse lo antes posible. Estas herramientas siguen siendo las cosas más importantes que podemos hacer para mantenernos a nosotros mismos y a nuestra comunidad a salvo. La elección de llevar un protector facial protegerá a los que aún no están vacunados y añadirá protección adicional a los que están vacunados.
Si se siente enfermo con síntomas consistentes con la COVID-19 tales como: fiebre, tos seca, fatiga, pérdida del gusto o del olfato, dolores y molestias, dolor de cabeza, dolor de garganta, congestión nasal u ojos rojos, permanezca en casa y contacte con su proveedor de atención médica. La prueba de COVID-19 está disponible sin costo alguno en nuestra clínica de cuidado agudo (2111 8th St, Tillamook) los martes y jueves, se requiere de citas, por favor llame al 503-824-3900. Las pruebas de COVID-19 en el recinto ferial también están disponibles los lunes, miércoles y viernes de 9am a 3pm (excepto los días festivos), no se requiere cita. Debe tener síntomas o ser un contacto cercano.
Con el aumento de los casos de COVID-19 y la gravedad de la enfermedad en nuestra comunidad, muchos pueden sentirse asustados e inseguros. Hay mucha información disponible sobre el COVID-19, pero no toda ella es fiable, precisa o fidedigna. El uso de fuentes de información no fiables puede conducir a un aumento del daño a uno mismo y potencialmente a otros.
Existe un tratamiento seguro para la COVID-19 disponible en el Condado de Tillamook; Terapia de anticuerpos monoclonales (Regeneron)
Los anticuerpos monoclonales son como los propios anticuerpos de su cuerpo, ya que ayudan a su sistema inmunológico a destruir rápidamente el virus COVID-19 antes de que le haga daño o le cause una hospitalización. La Administración de Alimentos y Medicamentos de EE.UU. ha autorizado el tratamiento con anticuerpos monoclonales para uso de emergencia en pacientes elegibles. Si da positivo en la prueba de COVID-19 o tiene síntomas, hable con un proveedor de atención médica de inmediato. El tratamiento con anticuerpos monoclonales debe administrarse lo antes posible en los 10 días siguientes a la aparición de los síntomas. Estos tratamientos requieren la remisión de un proveedor después de una prueba positiva de COVID-19. El tratamiento se administra mediante una infusión intravenosa única. Si no tiene un proveedor de atención médica, llame a nuestra oficina para una visita telefónica al 503-842-3900 o póngase en contacto con Adventist Health Tillamook en el 503-815-2341.
VACUNACIONES: Hasta la fecha, 16.650 residentes del condado de Tillamook han optado por vacunarse con al menos una dosis de la vacuna COVID-19.
Las tres vacunas contra la COVID-19 (Pfizer, Moderna y Johnson & Johnson) son seguras y eficaces para proteger contra la enfermedad grave de la COVID-19, la hospitalización y la muerte por cualquiera de las variantes actualmente identificadas como preocupantes, incluida la delta. En el condado de Tillamook, el 65,19% de las personas elegibles para la vacuna (mayores de 12 años) están totalmente vacunadas contra la COVID-19 y el 57,04% están totalmente vacunadas en la comunidad total del condado de Tillamook (incluyendo a los que aún no son elegibles). La Autoridad Sanitaria de Oregón informa que los casos de COVID-19 son menores en las comunidades con una tasa de vacunación total superior al 60%.
Pase por nuestra clínica de vacunas en el Centro de Convenciones de la Feria del Condado de Tillamook de 9am a 3pm los martes y jueves para una primera o segunda dosis. Las tres vacunas están disponibles. Visite nuestro sitio web https://tillamookchc.org/coronavirus/vaccine-scheduling/ para obtener más información sobre dónde puede obtener la vacuna COVID-19 sin costo alguno en el condado de Tillamook.
Para aquellos que deben estar completamente vacunados antes del 18 de octubre, aquí hay una infografía con las fechas recomendadas para cada tipo de vacuna para cumplir con el requisito:
Acerca de los Centros de Salud Comunitarios del Condado de Tillamook TCCHC ha sido un Centro de Salud Calificado Federalmente desde 1994, proporcionando servicios médicos, dentales, de comportamiento y de salud pública.
Por favor, visite nuestra página web en https://tillamookchc.org/ o en Facebook en TillamookCHC.
Recursos adicionales:
Oregon Health Authority Actualizaciones de COVID-19: http://healthoregon.org/coronavirus
CDC Actualizaciones de COVID-19: https://www.cdc.gov/coronavirus/2019-ncov/index.html
Count type
# of cases
date range

Weekend case count:

El recuento de casos del fin de semana:

19
Sept 17 -19

7 -day case count:

Recuento de casos de 7 días:

90
Sept 12 – Sept 18

14-day case count:

Recuento de casos de 14 días:

240
Sept 05 – Sept 18

Month to date:

Mes hasta la fecha:

364 (Unvaccinated: 232; vaccinated: 74; unknown: 58)
Sept 1 – Sept 23
Total:
1,851
March 2020 – Sept 23
Deaths:

muertes

23 – (Unvaccinated: 18; fully vaccinated: 2; unknown: 3)

Hospitalizations:

Hospitalizaciones

77

Test positivity rate (OHA):

Tasa de positividad de las pruebas

11.2% (Sept 12 – Sept 18) – decreasing, was 16% the previous 7 day period.

Active Outbreaks (OHA):

Brotes de casos activos

11 confirmed outbreaks