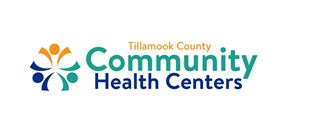 July 23, 2021 / 23 de julio de 2021
COVID-19 Response / Respuesta de COVID-19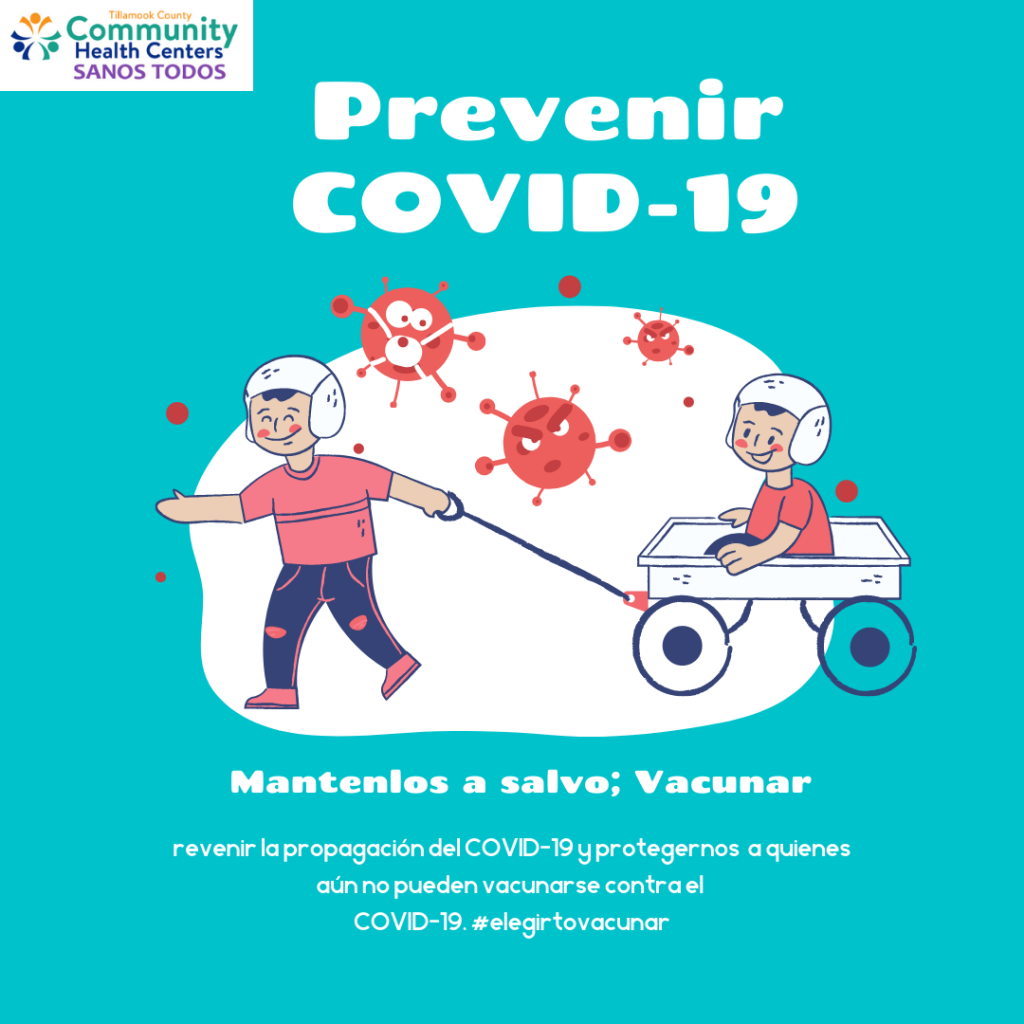 [Encuentre abajo información en español]
CASES: 42 new cases occurred in the past two weeks (7/04/21 – 07/17/21) and a test positivity rate of 5.1%. More than 9 in 10 new infections, hospitalizations and deaths continue to occur among people who are unvaccinated or not fully vaccinated. Based on case investigation, it is estimated that in Tillamook County, there have been 6 cases where fully vaccinated residents tested positive for COVID-19 since June 2021.
March 2020 – July 22, 2021 Tillamook County COVID-19 Count: 726 confirmed and presumptive COVID-19 cases, 4 deaths and 31 hospitalizations.
DELTA VARIANT: 90 cases have been tracked in Oregon; 14 of the cases are located in region one (Clackamas, Clatsop, Multnomah, Tillamook, and Washington counties). While county level data is not available for variant tracking at this time, Oregon Health Authority reports it is now the dominant variant circulating in Oregon and it is expected to continue to increase in the coming weeks.The emergence of this highly contagious variant should be a red alert to those who remain unvaccinated. You are at higher risk now than you were earlier in the pandemic and you are putting the people around you at risk.
It is recommended that people who are not fully vaccinated continue to practice public health interventions such as wearing a mask indoors and in outdoor crowded settings so that they can protect themselves and their loved ones from COVID-19.
VACCINATIONS: To date, 14,609 Tillamook County residents have chosen to be vaccinated.
All the current, best science tells us that all 3 vaccines protect you against severe COVID-19 illness, hospitalization and death, even if you are exposed to any of the current variants of concern (including the Delta variant).
If you have not done so yet, make a plan to get vaccinated as soon as you can. All those 12 years and older are eligible to receive a COVID-19 vaccine. COVID-19 vaccines are available at no cost. Health insurance and immigration status information is not needed. Contact your local healthcare provider, drop into a pharmacy, or stop by our office for a vaccine.
About Tillamook County Community Health Centers:
TCCHC has been a Federally Qualified Health Center since 1994, providing medical, dental, behavioral and public health services.
Follow our Facebook @TillamookCHC for daily updates.
Additional Resources:
Oregon Health Authority COVID-19 Information: http://healthoregon.org/coronavirus
CDC COVID-19 Information: https://www.cdc.gov/coronavirus/2019-ncov/index.html
______________________________________________________________________________
---
CASOS: 42 nuevos casos ocurrieron en las últimas dos semanas (04/07/21 – 17/07/21) y una tasa de positividad en las pruebas del 5.1%. Más de 9 de cada 10 nuevas infecciones, hospitalizaciones y muertes siguen ocurriendo entre personas no vacunadas o no totalmente vacunadas. Basándose en la investigación de casos, se estima que en el condado de Tillamook ha habido 6 casos en los que residentes totalmente vacunados han dado positivo a COVID-19 desde junio de 2021.

Marzo de 2020 – 22 de julio de 2021 Condado de Tillamook Recuento de COVID-19: 726 casos confirmados y presuntos de COVID-19, 4 muertes y 31 hospitalizaciones.
VARIANTE DELTA: Se han rastreado 90 casos en Oregón; 14 de los casos se encuentran en la región uno (condados de Clackamas, Clatsop, Multnomah, Tillamook y Washington). Aunque los datos a nivel de condado no están disponibles para el seguimiento de la variante en este momento, la Autoridad Sanitaria de Oregón informa que ahora es la variante dominante que circula en Oregón y se espera que siga aumentando en las próximas semanas.
La aparición de esta variante altamente contagiosa debería ser una alerta roja para aquellos que siguen sin vacunarse. Ahora corren un mayor riesgo que al principio de la pandemia y están poniendo en peligro a las personas que les rodean.
Se recomienda que las personas que no están totalmente vacunadas sigan practicando intervenciones de salud pública, como el uso de mascarilla en interiores y en lugares concurridos al aire libre, para que puedan protegerse a sí mismas y a sus seres queridos del COVID-19.
VACUNACIONES: Hasta la fecha, 14,609 residentes del condado de Tillamook han optado por vacunarse.
Toda la ciencia actual y mejor nos dice que las 3 vacunas le protegen contra la enfermedad grave de COVID-19, la hospitalización y la muerte, incluso si usted está expuesto a cualquiera de las variantes actuales de preocupación (incluyendo la variante Delta).
Si aún no lo ha hecho, haga un plan para vacunarse tan pronto como pueda. Todos los mayores de 12 años son elegibles para recibir la vacuna COVID-19. Las vacunas COVID-19 están disponibles sin costo alguno. No se necesita información sobre el seguro médico ni sobre la situación de inmigración. Póngase en contacto con su proveedor de atención médica local, pase por una farmacia o pase por nuestra oficina para recibir la vacuna.
Acerca de los Centros de Salud Comunitarios del Condado de Tillamook TCCHC ha sido un Centro de Salud Calificado Federalmente desde 1994, proporcionando servicios médicos, dentales, de comportamiento y de salud pública.
Por favor, visite nuestra página web en https://tillamookchc.org/ o en Facebook en TillamookCHC.
Recursos adicionales:
Oregon Health Authority Actualizaciones de COVID-19: http://healthoregon.org/coronavirus
CDC Actualizaciones de COVID-19: https://www.cdc.gov/coronavirus/2019-ncov/index.html