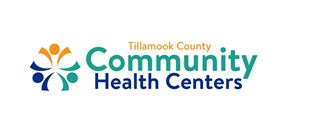 July 16th, 2021 / 16 de julio de 2021
COVID-19 Response / Respuesta de COVID-19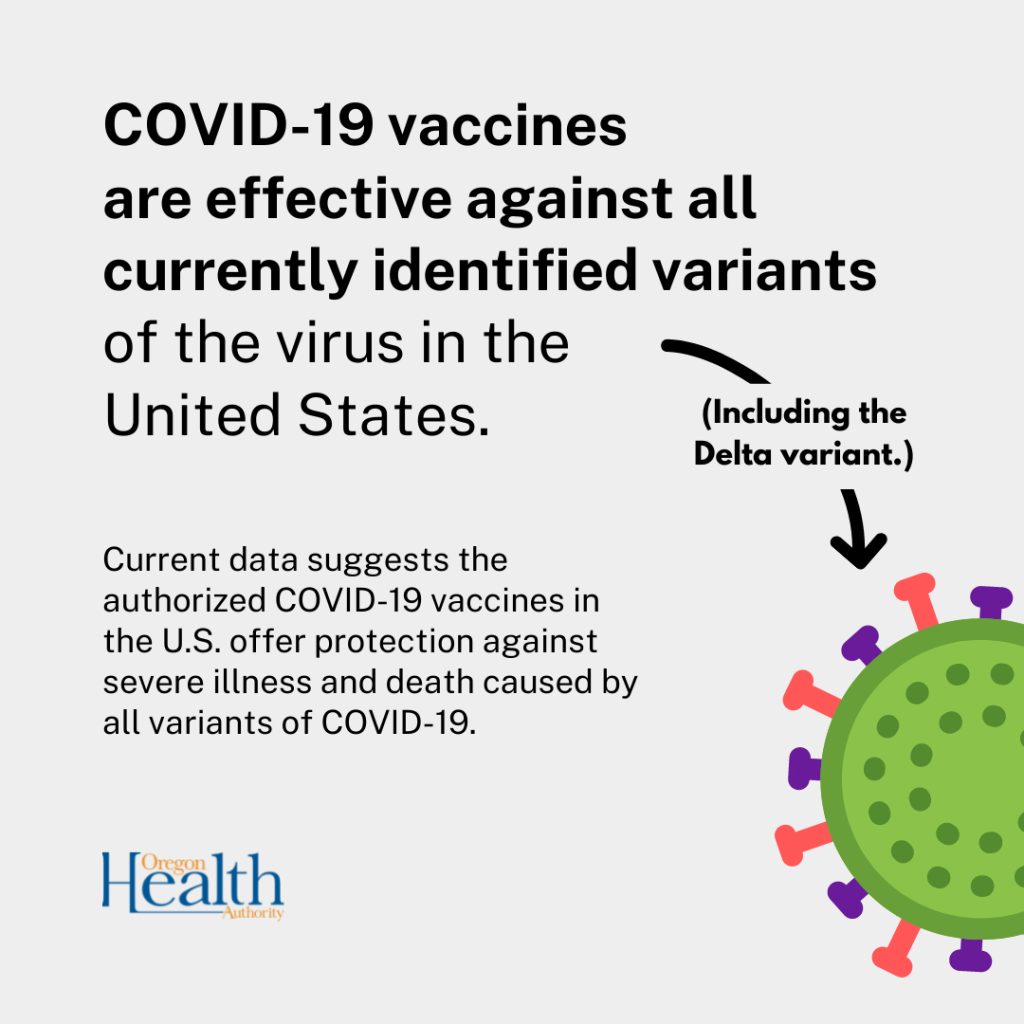 [Encuentre abajo información en español]
COVID-19 cases have increased in Tillamook County, with 37 new cases occurring in the past two weeks (6/27/21 – 07/10/21) and a test positivity rate of 5.4%.
Oregon Health Authority (OHA) is closely monitoring the delta variant, which has increased from 14 cases to 43 cases in Oregon in the past two weeks. Ten of the cases are located in region one (Clackamas, Clatsop, Multnomah, Tillamook, and Washington counties). County level data is not available for variant tracking at this time.
The good news is that COVID-19 vaccines are effective against all currently identified variants of the virus in the United States.
In agreement with the CDC Advisory Committee on Immunization Practices, OHA does not currently recommend administering booster doses for COVID-19 vaccine outside of the current federal guidelines.
To learn more about the Delta variant — including what defines a variant and information on breakthrough cases — visit the OHA blog: covidblog.oregon.gov/updates-on-the-delta-variant/
Currently, 14,527 Tillamook County residents have chosen to be vaccinated. If you have not done so yet, we encourage you to make a plan to get vaccinated as soon as you can. All those 12 years and older are eligible to receive a COVID-19 vaccine. COVID-19 vaccines are available at no cost. Health insurance and immigration status information is not needed. Contact your local healthcare provider, drop into a pharmacy, or stop by our office for a vaccine.
About Tillamook County Community Health Centers:
TCCHC has been a Federally Qualified Health Center since 1994, providing medical, dental, behavioral and public health services.
Follow our Facebook @TillamookCHC for daily updates.
Additional Resources:
Oregon Health Authority COVID-19 Information: http://healthoregon.org/coronavirus
CDC COVID-19 Information: https://www.cdc.gov/coronavirus/2019-ncov/index.html
______________________________________________________________________________
---
Los casos de COVID-19 han aumentado en el condado de Tillamook, con 37 nuevos casos en las últimas dos semanas (27/06/21 – 10/07/21) y una tasa de positividad en las pruebas del 5.4%.
La Autoridad Sanitaria de Oregón (OHA) está vigilando de cerca la variante delta, que ha aumentado de 14 a 43 casos en Oregón en las últimas dos semanas. Diez de los casos se encuentran en la región uno (condados de Clackamas, Clatsop, Multnomah, Tillamook y Washington). Los datos a nivel de condado no están disponibles para el seguimiento de variantes en este momento.
La buena noticia es que las vacunas COVID-19 son eficaces contra todas las variantes del virus identificadas actualmente en Estados Unidos.
De acuerdo con el Comité Asesor sobre Prácticas de Inmunización de los CDC, la OHA no recomienda actualmente la administración de dosis de refuerzo de la vacuna contra la COVID-19 fuera de las directrices federales actuales.
Para obtener más información sobre la variante Delta -incluyendo lo que define una variante e información sobre los casos de avance- visite el blog de la OHA: covidblog.oregon.gov/updates-on-the-delta-variant/
Actualmente, 14,527 residentes del condado de Tillamook han decidido vacunarse. Si aún no lo ha hecho, le animamos a que haga un plan para vacunarse tan pronto como pueda. Todos los mayores de 12 años son elegibles para recibir la vacuna COVID-19. Las vacunas COVID-19 están disponibles sin costo alguno. No se necesita información sobre el seguro médico ni sobre la situación de inmigración. Póngase en contacto con su proveedor de atención médica local, pase por una farmacia o pase por nuestra oficina para obtener una vacuna.
Acerca de los Centros de Salud Comunitarios del Condado de Tillamook TCCHC ha sido un Centro de Salud Calificado Federalmente desde 1994, proporcionando servicios médicos, dentales, de comportamiento y de salud pública.
Por favor, visite nuestra página web en https://tillamookchc.org/ o en Facebook en TillamookCHC.
Recursos adicionales:
Oregon Health Authority Actualizaciones de COVID-19: http://healthoregon.org/coronavirus
CDC Actualizaciones de COVID-19: https://www.cdc.gov/coronavirus/2019-ncov/index.html