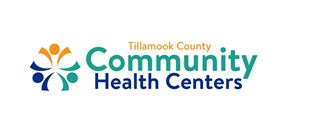 CONTACT:  
Marlene Putman
Administrator
503-842-3922
June 25, 2020
PRESS RELEASE – For Immediate Release
TILLAMOOK, Ore. – The Tillamook County Community Health Centers, along with their staff and Health Council, acknowledge the tragic recent and persistent violence against our African American community. The more recent killings of George Floyd, Ahmaud Arbery, Breonna Taylor, and countless others illustrate our society's tolerance of racially driven brutality, violence, and marginalization of some of our most vulnerable populations.    
Systemic racism in our communities is directly related to increased rates of unemployment, poverty, incarceration, overall mortality, diabetes and cardiac related mortality, infant mortality, and psychological distress. We also see this through the disproportionately increased numbers of African American, Native American and Latinx communities who have suffered from Covid-19 infections and increased death rate from such infections.
This systemic racism also leads to increased frequency and severity of childhood abuse, neglect and household dysfunction which has a direct adverse relationship to substance abuse, smoking, obesity, diabetes, heart disease, stroke, cancer, depression, suicide, and chronic lung disease in adulthood.
In addition, minority communities have decreased access to health care, lower high school graduation rates, and less access to higher education opportunities.
Our vision of health equity includes the commitment to tackle racism, prejudice, and violence against our minority communities, and mitigate structural racism in an effort to eliminate racially based disparities thereby improving the health of our entire Tillamook County community.
About Tillamook County Community Health Centers:
TCCHC has been a Federally Qualified Health Center since 1994, providing medical, dental, behavioral and public health services.
Follow our Facebook @TillamookCHC for daily updates.