El departamento de Salud Pública del Condado de Tillamook insta a la comunidad a actuar ya para frenar la propagación de enfermedades respiratorias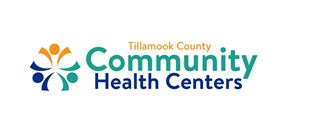 December 14, 2022 / 14 de diciembre 2022
COVID-19 Response / Respuesta COVID-19
[Encuentre abajo información en español]
TILLAMOOK, Ore. — An update from Tillamook County Public Health Officer, Dr. Melissa Paulissen:
Tillamook County Public Health, along with healthcare providers and health authorities across the state, urge you to wear a mask when in crowded indoor places (such as in the grocery store) and to stay up to date with vaccinations. As the holidays continue to approach, consider changing or postponing gatherings if your family includes young children, older adults, or individuals with underlying conditions.
If you are feeling ill with flu-like symptoms, stay home and contact your healthcare provider to see about potential testing options. If you test positive for COVID-19, isolate for 5 days followed by an additional by 5 days of mask wearing when around others. Continue to practice frequent handwashing and disinfecting of high touch surfaces to prevent the spread of infectious respiratory droplets.
Cases of respiratory illnesses including COVID-19, influenza, and respiratory syncytial virus (RSV), are surging in Oregon, forcing several hospitals in the Portland area (OHSU, Legacy, and Kaiser) into crisis mode as they struggle to manage heavy demand for adult and pediatric hospital beds. Dean Sidelinger, Oregon State Epidemiologist, in the December 8th news briefing, announced there has been an almost five-fold increase in RSV associated hospitalizations, mostly in children and a 10-fold increase in flu associated hospitalizations, mostly in older adults. In addition, community transmission of COVID-19 remains high in Tillamook County, with a test positivity rate of 22.54% measured over the past week per the CDC Data Tracker.
Local hospitalizations in Tillamook County remain low but given the crisis mode of the Portland area hospitals, it is important that we act now as a community to slow the spread of respiratory illnesses to ensure there are beds available when or if you, I, or anyone else needs them. A lack of hospital beds affects all types of care (not just respiratory care) from accidents requiring emergency care, to early labor, to complications from chronic conditions.
It's not too late to get your flu shot or COVID-19 booster to protect yourself and others. Flu and COVID-19 vaccines remain available by appointment at many health care facilities and pharmacies in Tillamook County, including our main health center location. To make an appointment for a vaccine with Tillamook County Community Health Center call 503-842-3900. For resources and support with isolation or finding a vaccine, you can call 211 or Tillamook County Public Health at 503-842-3940. You can also check out our website at tillamookchc.org.
We understand how difficult this may be and how tired we all are of respiratory viruses that make us sick. Please know that your actions can impact the lives of many, and we thank you for everything you do to keep yourself and your community safe and healthy.
Sincerely,
Melissa Paulissen, MD
Tillamook County Community Health Center Medical Doctor and Public Health Officer
###
About Tillamook County Community Health Centers
TCCHC has been a Federally Qualified Health Center since 1994, providing medical, dental, behavioral, and public health services. Please visit our website at https://tillamookchc.org/ or on Facebook at TillamookCHC.
__________________________
---
TILLAMOOK, Ore. — Actualización de la Dra. Melissa Paulissen, funcionaria de salud pública del condado de Tillamook:
El departamento de Salud Pública del Condado de Tillamook, junto con los proveedores de atención médica y las autoridades de salud de todo el estado, le instan a usar una máscara cuando esté en lugares cerrados concurridos (como en la tienda de comestibles) y estar al día con las vacunas. A medida que se acercan las fiestas, considere cambiar o posponer las reuniones si en su familia hay niños pequeños, adultos mayores o personas con afecciones subyacentes.
Si se encuentra mal y tiene síntomas gripales, quédese en casa y póngase en contacto con su proveedor de atención médica para informarse sobre las posibles opciones de análisis. Si da positivo en la prueba de COVID-19, siga el período de aislamiento de 5 días y a continuación, 5 días de uso de mascarilla. Siga lavándose las manos con frecuencia y desinfectando las superficies que se tocan mucho para evitar la propagación de gotitas respiratorias infecciosas.
Los casos de enfermedades respiratorias, incluidos el COVID-19, la gripe y el virus respiratorio sincitial (VRS), están aumentando en Oregón, lo que obliga a varios hospitales de la zona de Portland (OHSU, Legacy y Kaiser) a entrar en crisis mientras luchan por gestionar la gran demanda de camas hospitalarias para adultos y niños. Dean Sidelinger, epidemiólogo del estado de Oregón, en la sesión informativa del 8 de diciembre, anunció que se ha producido un aumento de casi cinco veces en las hospitalizaciones asociadas al VRS, principalmente en niños y un aumento de 10 veces en las hospitalizaciones asociadas a la gripe, principalmente en adultos mayores. Además, la transmisión comunitaria de COVID-19 sigue siendo alta en el condado de Tillamook, con una tasa de positividad del 22,54% medida durante la semana pasada según el Rastreador de datos de los CDC.
Las hospitalizaciones locales en el condado de Tillamook siguen siendo bajas, pero dado el modo de crisis de los hospitales del área de Portland, es importante que actuemos ahora como comunidad para frenar la propagación de enfermedades respiratorias y garantizar que haya camas disponibles cuando usted y/o cualquier persona las necesite. La falta de camas en los hospitales afecta a todo tipo de cuidados (no sólo a los respiratorios), desde accidentes que requieren atención de urgencia hasta partos prematuros, pasando por complicaciones derivadas de enfermedades crónicas.
No es demasiado tarde para vacunarse contra la gripe/influenza o ponerse la vacuna de refuerzo COVID-19 para protegerse de enfermar gravemente. Las vacunas contra la gripe y COVID-19 siguen estando disponibles con cita previa en muchos centros de salud y farmacias del condado de Tillamook, incluida la ubicación principal de nuestro centro de salud. Para hacer una cita para una vacuna con el Centro Comunitario de Salud del Condado de Tillamook llame al 503-842-3900.  Para obtener recursos y apoyo con el aislamiento o la búsqueda de una vacuna, puede llamar al departamento de Salud Pública del Condado de Tillamook al 503-842-3940 o al 211.  También puede visitar nuestro sitio web en tillamookchc.org.
Entendemos lo difícil que esto puede ser y lo cansados que todos estamos de los virus respiratorios que nos enferman. Por favor sepa que sus acciones pueden impactar las vidas de muchos, y le agradecemos por todo lo que hace para mantenerse usted y su comunidad seguros y saludables.
Sinceramente,
Melissa Paulissen, MD
Médico del Centro de Salud Comunitaria del Condado de Tillamook y Oficial de Salud Pública
###
Acerca de Tillamook County Community Health Centers
TCCHC ha sido un Centro de Salud Federalmente Calificado desde 1994, proporcionando servicios médicos, dentales, de comportamiento y de salud pública. Visite nuestro sitio web en https://tillamookchc.org/ o en Facebook en TillamookCHC.