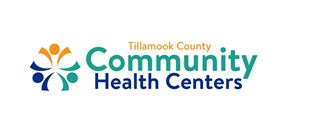 April 15th, 2021 / 15 de abril de 2021
COVID-19 Response / Respuesta de COVID-19
[Encuentre abajo información en español]
COVID-19 Cases and Risk Level:
"Warning Week" data from Oregon Health Authority published earlier this week showed Tillamook County with 67 cases from Sunday 03/28/21 – Saturday 04/10/21 and test positivity rate of 7.8%.
With the new disease metrics, Tillamook County is projected to remain in "High Risk" for the next movement period, as the statewide metric of COVID-19 positive patients occupying 300 hospital beds or more and a 15% increase in the seven-day average over the past week was not met during "Warning Week".
Cases from the most current two-week period (Sunday 04/04/21 – Saturday 04/17/21) will be used to determine our final risk status.
OHA will review the data and risk level assignments will be made on Tuesday 4/20/21 and take effect Friday 4/23/21 – Thursday 05/06/21.
Visit the Office of the Governor's webpage: https://coronavirus.oregon.gov/Pages/guidance.aspx for risk level guidance information.
It is with a heavy heart that we announce the Tillamook County Public Health Department was notified of the 3rd Tillamook County resident to have died from the disease, COVID-19. The individual was a 66-year-old woman in Tillamook County who tested positive on March 17 and died on April 13 at Oregon Health & Science University Hospital. She had no underlying conditions. No other information is available at this time. Our thoughts and prayers are with the family.
The risk posed by COVID-19 is real and the recent case increases in the county and in the state show that the virus is still present in our communities. Please take caution for yourself and others and practice public health safety guidelines for COVID-19:
Maintain 6ft of distance from those not in your immediate household,
Wear a mask properly (over your mouth and nose),
And wash your hands frequently.
If you are feeling ill, stay home and if you need COVID-19 testing, it is available to you at no cost. Appointments are needed for testing call: 503-842-3900.
Weekly Data (Friday April 2nd – Thursday April 8th , 2021):
19 new confirmed cases (17 positive & 2 presumptive)
35 being monitored (cases/contacts).
1 currently hospitalized -out of the area
1 COVID-19 related deaths (this week)
7.8% avg. test positivity rate
Accumulative Data:
579 total cases
13,859 negative tests (OHA)
25 hospitalized
3 COVID-19 related deaths
733 primary (1st) doses +917 boosters (2nd dose) this week.
Total amounts:
9,893 people received at least 1 dose vaccinated; 32% of Tillamook County residents,
5,858 fully vaccinated (done with 2-dose series); 16% of Tillamook County residents.
4,035 in progress (scheduled for 2nd)
Following the CDC and FDA announcement this morning, out of an abundance of caution we are halting the use of Johnson and Johnson (J&J) vaccine in Tillamook County. The CDC and FDA are reviewing six cases (out of more than 6.8 million doses of J&J that have been administered) of a severe and rare type of blood clot in individuals after vaccination with the J&J vaccine. Until updated guidance is received, we will not offer J&J in Tillamook County vaccine clinics including the Frontline Worker event this Saturday 4/17/21.
The vaccine event tomorrow, Saturday 4/17/21 is still occurring using the Moderna vaccine. The Moderna vaccine does require a second dose (booster); the booster will be scheduled when the individual arrives for the first dose. 330 people are scheduled and appointments are still available; we encourage all who are eligible to book an appointment and get the COVID-19 vaccine as soon as possible. Visit our website: tillamookchc.org to access the Tillamook County vaccine scheduling tool.
This Monday April 19th all Oregonians aged 16 years old and older will be eligible. At this time Tillamook County only has the Moderna COVID-19 vaccine which is authorized for those 18 years old and older. We are working with Adventist Health Tillamook, OHA, and the Tillamook County school districts to have the Pfizer COVID-19 vaccine available in Tillamook County for those 16 and 17 years old who would like a COVID-19 vaccine. More information to come in future weeks.
Reminder: our staff remains available to answer questions and assist those with limited or no internet access to book an appointment. The vaccine line can be reached by calling: 503-842-3914. Staffed Monday- Friday 8am -5pm with bilingual (English and Spanish) staff.
See all who is eligible here:https://sharedsystems.dhsoha.state.or.us/DHSForms/Served/le3527A.pdf
COVID-19 is a highly infectious illness that spreads like the flu. Local and state health officials continue to urge all Oregonians to take steps to protect those who are most vulnerable to complications from COVID-19. Those considered "high risk" include adults 60 and older, or anyone with a serious health condition, including lung or heart problems, kidney disease, or diabetes, or anyone who has a suppressed immune system.
To help control the spread of the illness the public is urged to stay home as much as possible and avoid gatherings.
We ask all county residents to continue to take the necessary precautions and follow current public health guidance to slow the spread of the COVID-19 virus:
Follow guidance on face coverings.
Wash your hands often with soap and water for at least 20 seconds.
Avoid touching your eyes, nose, or mouth with unwashed hands.
Keep 6 ft of distance from those not in your immediate household.
Stay home if you feel ill.
About Tillamook County Community Health Centers:
TCCHC has been a Federally Qualified Health Center since 1994, providing medical, dental, behavioral and public health services.
Follow our Facebook @TillamookCHC for daily updates.
Additional Resources:
Oregon Health Authority COVID-19 Information: http://healthoregon.org/coronavirus
CDC COVID-19 Information: https://www.cdc.gov/coronavirus/2019-ncov/index.html
______________________________________________________________________________
---

Casos de COVID-19 y nivel de riesgo::
Los datos de la "Semana de Alerta" de la Autoridad Sanitaria de Oregón publicados a principios de esta semana mostraron que el condado de Tillamook tuvo 67 casos desde el domingo 28/03/21 hasta el sábado 10/04/21 y una tasa de positividad en las pruebas del 7,8%.
Con las nuevas métricas de la enfermedad, se proyecta que el condado de Tillamook permanezca en "Alto Riesgo" para el próximo período de movimiento, ya que la métrica estatal de pacientes positivos a COVID-19 que ocupan 300 camas de hospital o más y un aumento del 15% en el promedio de siete días durante la última semana no se cumplió durante la "Semana de Advertencia".
Los casos del período más reciente de dos semanas (domingo 04/04/21 – sábado 17/04/21) se utilizarán para determinar nuestro estado de riesgo final.
La OHA revisará los datos y las asignaciones del nivel de riesgo se harán el martes 20/4/21 y entrarán en vigor del viernes 23/4/21 al jueves 6/5/21.
Visite la página web de la Oficina del Gobernador: https://coronavirus.oregon.gov/Pages/guidance.aspx para obtener información sobre el nivel de riesgo.
Con gran pesar anunciamos que el Departamento de Salud Pública del Condado de Tillamook fue notificado del tercer residente del Condado de Tillamook que ha muerto a causa de la enfermedad, COVID-19. Se trata de una mujer de 66 años del condado de Tillamook que dio positivo el 17 de marzo y murió el 13 de abril en el Hospital de la Universidad de Ciencias y Salud de Oregón. No tenía ninguna enfermedad subyacente. No hay más información disponible en este momento. Nuestros pensamientos y oraciones están con la familia.
El riesgo que supone el COVID-19 es real y el reciente aumento de casos en el condado y en el estado demuestra que el virus sigue presente en nuestras comunidades. Por favor, tenga precaución para usted y otros y practique las directrices de seguridad de salud pública para COVID-19:
Mantenga 6 pies de distancia de aquellos que no están en su hogar inmediato,
Use una máscara correctamente (sobre la boca y la nariz),
y lávese las manos con frecuencia.
Si se siente enfermo, quédese en casa y si necesita la prueba de COVID-19, está disponible para usted sin costo alguno. Se necesita una cita para la prueba llame: 503-842-3900.
Datos semanales (viernes 2 de abril- jueves 8 de abril de 2021):
19 nuevos casos confirmados (17 positivos y 0 presuntos)
35 casos bajo supervisión
1 hospitalizaciones actuales
1 muertes relacionadas al COVID-19 (esta semana)
7.8% promedio prueba de tasa de positividad
Datos acumulados:
570 casos en total
13,859 pruebas en total (OHA)
25 hospitalizaciones (ajustados de semanas anteriores, ninguno esta semana)
3 muertes relacionadas al COVID-19
Vacunas para COVID-19
Cantidad semanal: 928 dosis primarias (1.a) + 742 refuerzos (2.a dosis)
Cantidad total:
9893 personas recibieron al menos 1 dosis vacunada; 32% de los residentes del condado de Tillamook
5,858 completamente vacunados (realizado con una serie de 2 dosis); 16% de los residentes del condado de Tillamook
4,035 en curso (programado para el segundo)
Tras el anuncio de los CDC y la FDA de esta mañana, por precaución estamos suspendiendo el uso de la vacuna Johnson and Johnson (J&J) en el condado de Tillamook. Los CDC y la FDA están revisando seis casos (de más de 6,8 millones de dosis de J&J que se han administrado) de un tipo de coágulo sanguíneo grave y poco frecuente en personas después de la vacunación con la vacuna J&J. Hasta que se reciba una guía actualizada, no ofreceremos la vacuna J&J en las clínicas de vacunación del condado de Tillamook, incluyendo el evento de trabajadores de primera línea de este sábado 17/4/21.
El evento de vacunación de mañana, sábado 17/4/21, todavía se realizará con la vacuna Moderna. La vacuna Moderna requiere una segunda dosis (refuerzo); el refuerzo se programará cuando el individuo llegue para la primera dosis. Se han programado 330 personas y todavía hay citas disponibles; alentamos a todos los que son elegibles a reservar una cita y obtener la vacuna COVID-19 lo antes posible. Visite nuestro sitio web: tillamookchc.org para acceder a la herramienta de programación de vacunas del Condado de Tillamook.
Este lunes 19 de abril todos los habitantes de Oregón mayores de 16 años serán elegibles. En este momento el Condado de Tillamook sólo tiene la vacuna Moderna COVID-19 que está autorizada para los mayores de 18 años. Estamos trabajando con Adventist Health Tillamook, OHA, y los distritos escolares del Condado de Tillamook para tener la vacuna COVID-19 de Pfizer disponible en el Condado de Tillamook para aquellos de 16 y 17 años de edad que deseen una vacuna COVID-19. Más información en las próximas semanas.
Recordatorio: nuestro personal sigue disponible para responder a las preguntas y ayudar a aquellos con acceso limitado o sin Internet para reservar una cita. La línea de vacunas puede ser alcanzada llamando al 503-842-3914. Se atiende de lunes a viernes de 8am a 5pm con personal bilingüe (inglés y español).
Vea todo lo que es elegible aquí: https://sharedsystems.dhsoha.state.or.us/DHSForms/Served/le3527A.pdf
COVID-19 es una enfermedad altamente infecciosa que se propaga como la gripe. Los funcionarios de salud locales y estatales siguen instando a todos los habitantes de Oregón a tomar medidas para proteger a aquellos que son más vulnerables a las complicaciones del COVID-19. Los que se consideran de "alto riesgo" son los adultos de 60 años o más, o cualquier persona con una condición de salud grave, incluyendo problemas pulmonares o cardíacos, enfermedad renal o diabetes, o cualquier persona que tenga un sistema inmunológico suprimido.
Para ayudar a controlar la propagación de la enfermedad se insta al público a permanecer en casa en la medida de lo posible y evitar las reuniones.
Pedimos a todos los residentes del condado que sigan tomando las precauciones necesarias y sigan las orientaciones actuales de salud pública para frenar la propagación del virus COVID-19:
Seguir la orientación sobre el cubrimiento de la cara.
Lávense las manos a menudo con agua y jabón durante al menos 20 segundos.
Evite tocarse los ojos, la nariz o la boca con las manos no lavadas.
Manténgase a 6 pies de distancia de las personas que no están en su casa.
Quédese en casa si se siente enfermo.
Acerca de los Centros de Salud Comunitarios del Condado de Tillamook TCCHC ha sido un Centro de Salud Calificado Federalmente desde 1994, proporcionando servicios médicos, dentales, de comportamiento y de salud pública. Por favor, visite nuestra página web en https://tillamookchc.org/ o en Facebook en TillamookCHC.
Recursos adicionales:
Oregon Health Authority Actualizaciones de COVID-19: http://healthoregon.org/coronavirus
CDC Actualizaciones de COVID-19: https://www.cdc.gov/coronavirus/2019-ncov/index.html