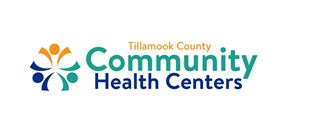 March 18, 2020
CONTACTS:
Robin Watts,
Public Health Program Manager,
503-842-3928
Marlene Putman,
TCCHC Administrator,
503-842-3922

TILLAMOOK, Ore. — "The care team at Tillamook County Community Health Centers is dedicated to staying current on the novel coronavirus (COVID-19) cases and will continue to actively monitor the situation," advised Tillamook County Public Health Officer, Dr. Melissa Paulissen. "The health and well-being of our patients, staff, and the whole community is of the utmost importance." As we are receiving regular updates from the Centers for Disease Control and Prevention (CDC) and the Oregon Health Authority (OHA) on the latest recommendations and guidelines, we are also providing current information on our website and Facebook page (see below for links).
There has been speculation about individual test results in our community and elsewhere. Tillamook County Community Health Centers will not release specific details on individual negative test results. To date, March 18th, all tests of Tillamook County residents have been negative. If there are positive COVID-19 test results in the future, public health staff will follow OHA guidance when addressing affected individuals. For the most up to date information on cases in Oregon, OHA is providing this information on their website. General information on COVID-19 can also be obtained 24/7 by calling 211.
We now have a COVID information line that is staffed by registered nurses from 8:00am – 5:00pm, Monday through Friday(also available in Spanish). If you have questions about flu-like symptoms and/or are concerned about COVID-19 warning signs (fever, cough, and shortness of breath), call our information line: 503.842.3940.
COVID-19 tests are available in Tillamook County; however, due to high demand and limited supplies for these tests, we are following CDC and OHA assessment guidelines. Through our medical screening process and provider clinical judgement, we will determine whether you need a medical appointment which may occur at our mobile clinic. The mobile clinic will be stationed in the parking lot of the Community Health Center clinic located at 801 Pacific Ave, Tillamook. "Our goal is to see patients when it is medically necessary and to limit contact between patients who have chronic health conditions and those that may have an infectious illness, such as the flu or colds," indicates Dr. Lisa Steffey, Medical Director, Tillamook County Community Health Centers.
Per American Dental Association guidance, our dental services will be limited to essential care only. Consequently, non-essential dental procedures will be postponed and rescheduled. If you have urgent needs, please call our dental services staff: 503.842.2356.
"We know there is a lot of information about the coronavirus, and we understand it can be frightening to hear how quickly the situation is unfolding," said Marlene Putman, Administrator, Tillamook County Community Health Centers. "Please know that the Tillamook County Community Health Centers remains committed to keeping you and our community safe and healthy."


Additional Resources
Tillamook County Community Health Centers COVID-19 Information: https://tillamookchc.org/coronavirus/
Oregon Health Authority COVID-19 Information: https://www.oregon.gov/oha/PH/DISEASESCONDITIONS/DISEASESAZ/Pages/emerging-respiratory-infections.aspx
CDC COVID-19 Information: https://www.cdc.gov/coronavirus/2019-ncov/index.html