18ª muerte por COVID-19 reportada en el condado de Tillamook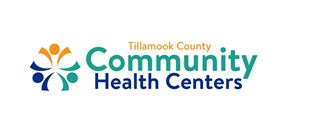 September 07, 2021 / 07 de Septiembre de 2021
COVID-19 Response / Respuesta COVID-19
[Encuentre abajo información en español]
TILLAMOOK, Ore. —Tillamook County Public Health Department was notified of the 18th Tillamook County resident to have died from the disease, COVID-19. For the first 18 months of the pandemic, Tillamook County had 5 local deaths due to COVID. Over the past 3 weeks, we more than tripled the number of COVID deaths in Tillamook County, raising the death toll from 5 to 18.
Tillamook County's 18th COVID-19 associated death is a 86-year-old man from Tillamook County who died on Sept. 06 at Adventist Health Tillamook. He had underlying conditions.
"We grieve for all of the lives lost and wish to extend our sincerest condolences at this difficult time." – Marlene Putman, Administrator, Tillamook County Health Department.
COVID-19 is a highly infectious illness. Local and state health officials continue to urge all Oregonians to take steps to protect those who are most vulnerable to complications from COVID-19. Those considered "high risk" include adults 60 and older, or anyone with a serious health condition, including lung or heart problems, kidney disease or diabetes, or anyone who has a suppressed immune system.
To help control the spread of the illness, those not yet vaccinated are urged to limit travel, avoid gatherings and make a plan to get vaccinated against COVID-19 as soon as possible.
We ask all county residents to be extra mindful of choices in regards to gatherings and to follow current public health guidance to slow the spread of the COVID-19:
Follow guidance on face coverings.
Wash your hands often with soap and water for at least 20 seconds.
Avoid touching your eyes, nose or mouth with unwashed hands.
Keep 6 ft. of distance from those not in your immediate household.
Stay home if you feel ill.
About Tillamook County Community Health Centers
TCCHC has been a Federally Qualified Health Center since 1994, providing medical, dental, behavioral and public health services. Please visit our website at https://tillamookchc.org/ or on Facebook at TillamookCHC.
__________________________
---
TILLAMOOK, Ore. — El Departamento de Salud Pública del condado de Tillamook fue notificado de la 18ª muerte de un residente del condado de Tillamook a causa de la enfermedad, COVID-19. Durante los primeros 18 meses de la pandemia, el condado de Tillamook tuvo 5 muertes locales por COVID. En las últimas 3 semanas, se ha triplicado con creces el número de muertes por COVID en el condado de Tillamook, aumentando el número de muertes de 5 a 18.
La decimoctava muerte asociada a COVID-19 en el condado de Tillamook es un hombre de 86 años del condado de Tillamook que falleció el 06 de septiembre en Adventist Health Tillamook. Tenía condiciones subyacentes.
"Lamentamos todas las vidas perdidas y deseamos dar nuestro más sincero pésame en este difícil momento." – Marlene Putman, administradora del Departamento de Salud del Condado de Tillamook.
El COVID-19 es una enfermedad altamente infecciosa. Los funcionarios de salud locales y estatales siguen instando a todos los habitantes de Oregón a tomar medidas para proteger a aquellos que son más vulnerables a las complicaciones de COVID-19. Los que se consideran de "alto riesgo" son los adultos de 60 años o más, o cualquier persona con una condición de salud grave, incluyendo problemas pulmonares o cardíacos, enfermedad renal o diabetes, o cualquier persona que tenga un sistema inmunológico suprimido.
Para ayudar a controlar la propagación de la enfermedad, se insta a las personas que aún no se han vacunado a que limiten los viajes, eviten las reuniones y hagan un plan para vacunarse contra COVID-19 lo antes posible.
Pedimos a todos los residentes del condado que sean muy conscientes de las opciones en lo que respecta a las reuniones y que sigan las directrices actuales de salud pública para frenar la propagación del COVID-19:
Siga las orientaciones sobre cómo cubrirse la cara.
Lávese las manos a menudo con agua y jabón durante al menos 20 segundos.
Evite tocarse los ojos, la nariz o la boca con las manos sin lavar.
Mantenga una distancia de 6 pies de las personas que no pertenecen a su hogar inmediato.
Quédese en casa si se siente enfermo.
Acerca de Tillamook County Community Health Centers
TCCHC ha sido un Centro de Salud Federalmente Calificado desde 1994, proporcionando servicios médicos, dentales, de comportamiento y de salud pública. Visite nuestro sitio web en https://tillamookchc.org/ o en Facebook en TillamookCHC.