Carta a los empresarios de la Salud Pública del Condado de Tillamook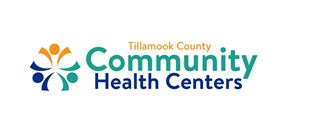 June 28, 2022 / 28 de junio 2022
COVID-19 Response / Respuesta COVID-19
[Encuentre abajo información en español]
Dear Tillamook County Employers:
Tillamook County is again seeing a surge in COVID-19 cases. The below information is intended to help guide your decision making when an employee reports a positive COVID-19 test or exhibits symptoms consistent with COVID-19. The below guidelines are not intended for healthcare workers, who must follow stricter guidance.

What should you do if an employee notifies you they have COVID?
The affected employee should stay home and isolate for 5-10 days.

Ask them when they experienced their first symptom that prompted them to get tested
or if they have had no symptoms the date they had their positive test.
Take that date and count forward 5 days. The 6th day is the day they can return to
work if they have no fever, and their other symptoms are improving.
When they return to work, they should continue to wear a mask for an additional 5
days.
If the employee is unable to wear a mask at work they should isolate at home for 10
days, returning to work on day 11 if they are fever free and other symptoms are
improving.

Talk to your affected employee to determine if any other employee's can be considered a
contact. The period of time you want to look at is 2 days prior to symptom onset or if no
symptoms, 2 days prior to the date they tested positive through the last day they were at
work. Anyone they spent more than 15 minutes with during that time would be considered
a contact.
Inform any employees who have been identified as a contact that they are a contact. Do
not disclose the name of the person who tested positive, it is protected health information.
If the employee chooses to share that information themselves, they can.
Close contacts should:

Monitor for symptoms for 10 days after their last exposure.
If symptoms develop, stay home and get tested.
Wear a close-fitting mask for 10 days after their last exposure.
Test on day 5 after exposure.
Testing can be sought through:
• Tillamook County Community Health Center, call 842-3900 and select the option for scheduling.
• Adventist Urgent Care-Tillamook
• Rinehart Clinic-Wheeler
• Manzanita Urgent Care- Manzanita

Home Test kits are available at:
• County libraries
• Tillamook County Community Health Center
• Online at www.covidtest.gov

Where to get support:
OHA continues to staff their COVID-19 case support line which is available by calling: 866-917-8881. The phone line is staffed by OHA staff Monday-Friday 8am-5pm and is closed for holidays. You can use this line to report a positive test result, receive information on isolation guidelines and support with isolation.
Positive results may also be reported online at: Did you test positive for COVID-19?
You can also reach a public health representative at 503-842-3940. Calls are returned within 24 business hours.
Due to the high level of transmission in Tillamook County we are encouraging all people to wear a mask while in-doors and get a COVID-19 vaccine or booster if eligible.

We understand how difficult this time is for everyone. Thank you for everything you do to keep your employees safe and healthy.

Sincerely,
Rockie Phillips
Public Health Deputy Director
Tillamook County Health Department
About Tillamook County Community Health Centers
TCCHC has been a Federally Qualified Health Center since 1994, providing medical, dental, behavioral, and public health services. Please visit our website at https://tillamookchc.org/ or on Facebook at TillamookCHC.
__________________________
---
Estimados empleadores del condado de Tillamook:
El condado de Tillamook está viendo de nuevo un aumento en los casos de COVID-19. La siguiente información está destinada a ayudar a guiar su toma de decisiones cuando un empleado reporta una prueba positiva de COVID-19 o
muestra síntomas consistentes con COVID-19. Las siguientes directrices no están pensadas para
trabajadores de la salud, que deben seguir orientaciones más estrictas.
¿Qué debe hacer si un empleado le notifica que tiene COVID?
El empleado afectado debe quedarse en casa y aislarse durante 5-10 días.
o Pregúntele cuándo experimentó el primer síntoma que le llevó a hacerse la prueba
o Si no ha tenido ningún síntoma, la fecha en que dio positivo en la prueba.
o Tome esa fecha y cuente hacia adelante 5 días. El sexto día es el día en que pueden volver al
trabajo si no tiene fiebre y sus otros síntomas están mejorando.
o Cuando vuelvan al trabajo, deben seguir llevando una mascarilla durante 5 días más.
días más.
o Si el empleado no puede llevar mascarilla en el trabajo, debe aislarse en casa durante 10
días, volviendo al trabajo el día 11 si no tiene fiebre y los demás síntomas están
mejorando.
Hable con su empleado afectado para determinar si algún otro empleado puede ser considerado un
contacto. El período de tiempo que debe considerar es de 2 días antes de la aparición de los síntomas o, si no hay
síntomas, 2 días antes de la fecha en que dieron positivo hasta el último día que estuvieron en el
en el trabajo. Cualquier persona con la que hayan pasado más de 15 minutos durante ese tiempo se considerará
un contacto.
Informe a los empleados que hayan sido identificados como contacto de que lo son. Haga
No revele el nombre de la persona que dio positivo, ya que se trata de información sanitaria protegida.
Si el empleado decide compartir esa información por sí mismo, puede hacerlo.
Los contactos cercanos deben:
o Vigilar los síntomas durante 10 días después de su última exposición.
o Si los síntomas aparecen, quedarse en casa y hacerse la prueba.
o Usar una máscara ajustada durante 10 días después de su última exposición.
o Realizar la prueba el día 5 después de la exposición.
La prueba puede ser buscada a través de:
•Tillamook County Community Health Center, llame al 842-3900 y seleccione la opción para programar.
• Adventist Urgent Care-Tillamook
• Clínica Rinehart-Wheeler
• Manzanita Urgent Care- Manzanita
Los kits de pruebas caseras están disponibles en:
• Bibliotecas del condado
• Centro de Salud de la Comunidad del Condado de Tillamook
• En línea en www.covidtest.gov
Dónde obtener apoyo:
La OHA sigue atendiendo su línea de apoyo para casos de COVID-19 que está disponible llamando al: 866-917-8881. La línea telefónica es atendida por personal de la OHA de lunes a viernes de 8am a 5pm y está cerrada por vacaciones. Puede utilizar esta línea para informar de un resultado positivo, recibir información sobre las directrices de aislamiento y apoyo con el aislamiento.
Los resultados positivos también pueden notificarse en línea en ¿Ha dado positivo en la prueba de COVID-19? 
También puede llamar a un representante de salud pública al 503-842-3940. Las llamadas se devuelven en un plazo de 24 horas laborables.
Debido al alto nivel de transmisión en el condado de Tillamook estamos animando a todas las personas a usar una máscara mientras están en el interior y obtener una vacuna COVID-19 o de refuerzo si es elegible.
Entendemos lo difícil que es este momento para todos. Gracias por todo lo que hacen para mantener a sus empleados seguros y saludables.
Sinceramente,
Rockie Phillips
Subdirector de Salud Pública
Departamento de Salud del Condado de Tillamook
Acerca de Tillamook County Community Health Centers
TCCHC ha sido un Centro de Salud Federalmente Calificado desde 1994, proporcionando servicios médicos, dentales, de comportamiento y de salud pública. Visite nuestro sitio web en https://tillamookchc.org/ o en Facebook en TillamookCHC.