Fiestas de otoño COVID-19 Consejos de seguridad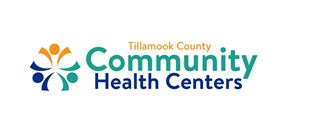 November 23, 2021 / 23 de noviembre de 2021
COVID-19 Response / Respuesta COVID-19
[Encuentre abajo información en español]
TILLAMOOK, Ore. — For fall holidays this year, one of the most important actions you can take is asking everyone at your gathering to be fully vaccinated against COVID-19 and, if able to, have also received a booster shot.
COVID-19 is a highly infectious illness. Local and state health officials continue to urge all Oregonians to take steps to protect those who are most vulnerable to complications from COVID-19. Those considered "high risk" include adults 60 and older, or anyone with a serious health condition, including lung or heart problems, kidney disease or diabetes, or anyone who has a suppressed immune system.
We ask all county residents to be extra mindful of choices regarding gatherings and to follow current public health guidance to slow the spread of the COVID-19. Here are some COVID-19 safety tips to consider:
Limit exposure:
Keep gatherings small, it is recommended to only gather in-person with people in your household. Try a virtual option to add in others.
If you do choose to gather, consider avoiding contact with others outside of your household 5-7 days prior to your gathering.
Avoid sharing utensils, plates, glasses.
Wash hand frequently and wear a mask indoors when around people outside of your household and maintain 6ft of distance.
Having a gathering outside is a safer option, though not always feasible, make sure to increase ventilation if indoors
If you are feeling ill, stay home, do not attend a gathering.
Travel:
Traveling by car with members of your household is the safest method of travel. If traveling by air or public transit, remember to always wear a properly fitting mask and avoid eating or drinking, especially in crowded situations, so you don't have to remove your mask.
Vaccinate:
If you are not yet vaccinated, choose to make a plan for everyone 5 years and older in your household to be vaccinated as soon as possible.
About Tillamook County Community Health Centers
TCCHC has been a Federally Qualified Health Center since 1994, providing medical, dental, behavioral, and public health services. Please visit our website at https://tillamookchc.org/ or on Facebook at TillamookCHC.
__________________________
---
TILLAMOOK, Ore. — Para las fiestas de otoño de este año, una de las medidas más importantes que puede tomar es pedir a todos los asistentes a su reunión que estén completamente vacunados contra el COVID-19 y, si pueden, que también hayan recibido una vacuna de refuerzo.
La COVID-19 es una enfermedad altamente infecciosa. Los funcionarios de salud locales y estatales siguen instando a todos los habitantes de Oregón a que tomen medidas para proteger a los más vulnerables a las complicaciones del COVID-19. Las personas consideradas de "alto riesgo" son los adultos de 60 años o más, o cualquier persona con una condición de salud grave, incluyendo problemas pulmonares o cardíacos, enfermedad renal o diabetes, o cualquier persona que tenga un sistema inmunológico suprimido.
Pedimos a todos los residentes del condado que sean muy conscientes de las decisiones que toman con respecto a las reuniones y que sigan las orientaciones actuales de salud pública para frenar la propagación del COVID-19. Estos son algunos consejos de seguridad sobre el COVID-19 que deben tenerse en cuenta:
Limite la exposición:
Mantenga las reuniones reducidas, se recomienda que sólo se reúna en persona con las personas de su hogar. Intenta una opción virtual para añadir a otras personas.
Si decide asistir a una reunión, considere la posibilidad de evitar el contacto con otras personas ajenas a su hogar entre 5 y 7 días antes de la reunión.
Evite compartir utensilios, platos y vasos.
Lávese las manos con frecuencia y utilice una mascarilla en el interior cuando esté cerca de personas ajenas a su hogar y mantenga una distancia de 6 pies.
Celebrar una reunión en el exterior es una opción más segura, aunque no siempre es posible, asegúrese de aumentar la ventilación si está en el interior.
Si se siente enfermo, quédese en casa, no asista a una reunión.
Viajes:
Viajar en coche con los miembros de su familia es el método más seguro. Si viaja en avión o en transporte público, recuerde llevar siempre una mascarilla bien ajustada y evitar comer o beber, especialmente en situaciones de aglomeración, para no tener que quitarse la mascarilla.
Vacúnese:
Si todavía no está vacunado, opte por hacer un plan para que todos los mayores de 5 años de su casa se vacunen lo antes posible.
Acerca de Tillamook County Community Health Centers
TCCHC ha sido un Centro de Salud Federalmente Calificado desde 1994, proporcionando servicios médicos, dentales, de comportamiento y de salud pública. Visite nuestro sitio web en https://tillamookchc.org/ o en Facebook en TillamookCHC.