Condado de Tillamook COVID-19 Actualización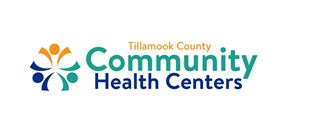 December 22, 2021 / 22 de diciembre de 2021
COVID-19 Response / Respuesta de COVID-19
[Encuentre abajo información en español]
COVID-19 Case Information:
TILLAMOOK, Ore. — From December 1st -21st, 170 new cases of COVID-19 were tracked in Tillamook County; over the past 14 days, December 5th – 18th, 137 cases occurred, in 7 days, December 12th – 18th, 71 cases occurred, and over the weekend, December 17th – 19th, 29 cases. Test positivity over the past week was recorded at 10.6%.
In total since March 2020, 2,341 COVID-19 cases have been tracked in Tillamook County, 107 hospitalizations and 48 COVID-19 related deaths. No new COVID-19 related deaths were reported this week.
Oregon Health Authority Breakthrough Case Report shows that during the week of December 5 – December 11 statewide, 69.8% of new COVID-19 cases were unvaccinated and 30.2% were vaccine breakthrough cases. The median age of breakthrough cases was 44 years. 19 (1.3%) breakthrough cases were residents of care facilities, senior living communities or other congregate living settings. 267 (17.7%) cases were 65 or older. There were 53 (3.5%) cases aged 12-17.
View more on case tracking in Tillamook County here: https://tillamookchc.org/coronavirus/covid19-case-tracking/
---
COVID-19 Variant News:
As of Saturday December 11, Oregon Health Authority Oregon COVID-19 Variant Count shows 14,473 delta variant cases have been tracked in Oregon and 3,274 in Region 1 (Clackamas, Clatsop, Multnomah, Tillamook, and Washington counties). County level data is not available.
Four cases of the variant Omicron have been detected, 3 in Multnomah and Washington counties and one in Lane County. Governor Brown, Oregon Health Authority (OHA) and Oregon Health & Science University (OHSU) shared information about the latest projection about the spread of COVID-19 in Oregon due to the new Omicron variant last Friday December 17th.
Lead Data Scientist from OHSU shared that Oregon has an estimated three weeks to prepare for a surge due to the Omicron variant, with hospitalizations exceeding Oregon's hospitalizations caused by the Delta variant. There is still much unknown about the Omicron variant, though it appears to be more easily spread than previous variants (more transmissible) and in addition to infecting those not yet vaccinated, can infect fully vaccinated individuals, especially those who have not yet received their booster shot.
Furthermore, from the OHSU forecast, Omicron appears to be mild and less likely to cause severe disease, though it will still require some people to go to the hospital. Vaccines remain effective at protecting from severe disease response including hospitalizations and death, with boosters offering additional protection, however, in the report it was noted that only about 20 percent of Oregonians have received their vaccine booster.
We along with OHSU Chief Medical Officer, Dr. Edwards want you to know that it is not too late to protect yourself and those you care about from becoming gravely ill, or even dying, from COVID-19.
Together we can reduce the upcoming surge in hospitalizations by increasing the number of people who get vaccinated, get their booster if they're already vaccinated, wear their mask in indoor public places, and avoid large gatherings. We must double down on following the measures we know will keep us as safe as possible.
OHA Director Patrick Allen shared Oregon's Omicron Response Plan which included OHA's 5-point plan to confront the Omicron surge, available on our website and Oregon Health Authority.
OHA is committed to updating on all variants of concern and the variant tracking data is available on OHA's COVID-19 page. Link to data here.
This information is available in the recent Oregon Vaccine News update on OHA's website
---
Testing and Treatment:
If you are feeling sick with symptoms consistent with COVID-19 such as: fever, dry cough, fatigue, loss of taste or smell, aches and pains, headache, sore throat, nasal congestion, or red eyes, stay home and contact your healthcare provider. COVID-19 testing is available at no cost at our acute care clinic (2111 8th St, Tillamook), Monday – Friday 1pm – 5pm (exception closed December 23rd, 24th, and 31st), appointments are required, please call 503-842-3900.
Please know that if you test positive for COVID-19, there is safe treatment available in Tillamook County; Monoclonal antibody therapy. Monoclonal antibodies are like your body's own antibodies as they help your immune system quickly destroy the COVID-19 virus before it harms you or causes hospitalization. The U.S. Food and Drug Administration has authorized monoclonal antibody treatment for emergency use for eligible patients. If you test positive for COVID-19 or have symptoms, talk to a healthcare provider right away. Monoclonal antibody treatment must be given as soon as possible within 10 days of getting a symptom. These treatments require a provider referral after a positive COVID-19 test. The treatment is given through a one-time IV infusion. If you do not have a healthcare provider, call our office for a phone visit at 503-842-3900 or contact Adventist Health Tillamook at 503-815-2341.
---
COVID-19 Vaccine Update:
VACCINATIONS: To date, 17,996 Tillamook County residents have chosen to be vaccinated with at least one dose of a COVID-19 vaccine.
COVID-19 vaccines are safe and effective at protecting against severe COVID-19 illness, hospitalization, and death from any of the currently identified variants of concern including delta. In Tillamook County, 71.48% of those eligible for the vaccine (12 and older) are fully vaccinated against COVID-19 and 62.55% are fully vaccinated in the total Tillamook County community (including those not yet eligible). Oregon Health Authority reports that COVID-19 cases are lower in communities with a total vaccination rate greater than 60%.
Protect yourself this fall with a COVID-19, flu, and pneumonia vaccine from Tillamook County Community Health Center walk-in vaccine clinic at the Tillamook County Fairgrounds Convention Center on:
Tuesdays and Thursdays 8:30 a.m. to 3 p.m. & Wednesdays 1 to 5 p.m. (except holidays, Dec 22nd and 23rd)
Flu and pneumonia vaccines are a covered benefit for many insurance plans, including Medicare and Oregon Health Plan. COVID-19 vaccines are available at no cost. Please bring your insurance card with you. No one is turned away for inability to pay. Age limit varies per vaccine type, visit tillamookchc.org or call 503-842-3900 for more information.
Making a plan to get vaccinated as soon as possible is the best way to protect against COVID-19, flu, and pneumonia.
Boosters recommend for all 18 years old and older:

6 months after completion of the Moderna series.
2 month after completion of the single shot Johnson & Johnson.
Boosters are now recommend for all 16 years old and older:

6 months after completion of the Pfizer series.
Individuals eligible for a booster may receive either the same or a different COVID-19 vaccine as a booster dose, depending on advice from a health care provider, individual preference, availability or convenience.
Please note, Johnson and Johnson is no longer available at the walk-in vaccine.
Pfizer for Youths 5-11 y.o:

Pediatric doses of the Pfizer #COVID19 vaccine are now approved for use in Oregon for children ages 5 through 11 and Tillamook County has received the doses! Pediatric COVID-19 doses are available from healthcare provider's offices, pharmacies, and our walk-in vaccine clinic. Parent/guardian authorization is needed for all youths 5 – 14 years old.
3rd Dose of mRNA Vaccines:

A third dose is for people who are immunocompromised and may not have built up adequate protective immunity with their first series of mRNA (Pfizer or Moderna) vaccines. Individuals who meet the criteria listed by the CDC as having moderately to severely compromised immune systems are recommended to get a 3rd dose if they completed a 2-dose mRNA vaccine series (Moderna or Pfizer) at least 28 days for Moderna or 21 days for Pfizer after the second dose.

A 3rd dose is only able to be administered for who it has been authorized for and is not considered a booster. A list of qualifying conditions from the CDC is available on our website.
If you receive a 3rd dose, you are now recommended to then receive a "booster" six months after your 3rd dose of Pfizer of Moderna.
Visit our website https://tillamookchc.org/coronavirus/vaccines/ to learn more on where you can get a COVID-19 vaccine at no cost in Tillamook County.
---
COVID-19 Safety Precautions:
For the upcoming Holidays, one of the most important actions you can take is asking everyone at your gathering to be fully vaccinated and, if able to, have also received a booster shot (flu shots are also recommended).
In the addition, Tillamook County Public health recommends these safety precautions:
Limit exposure:
Keep gatherings small, it is recommended to only gather in-person with people in your household. Try a virtual option to add in others.
If you do choose to gather, with the news of the predicted upcoming surge, be extra mindful of your choices. Consider avoiding contact with others outside of your household 5-7 days prior to your gathering.
Using COVID-19 home tests before travel or gatherings is recommended by the CDC. To learn more about COVID-19 home tests and what to consider if you choose to use them as part of your gathering or travel preparations see this CDC informational page.
Avoid sharing utensils, plates, glasses.
Wash hand frequently and wear a mask indoors when around people outside of your household and maintain 6ft of distance.
Having a gathering outside is a safer option, though not always feasible on the coast, make sure to increase ventilation if indoors.
If you are feeling ill, do not attend a gathering.
Travel:
Traveling by car with members of your household is the safest method of travel. If traveling by air or public transit, remember to always wear a properly fitting mask and avoid eating or drinking, especially in crowded situations, so you don't have to remove your mask.
Vaccinate:
If you are not yet vaccinated, choose to make a plan for everyone 5 years and older in your household to be vaccinated as soon as possible. If you are fully vaccinated, choose to receive a booster as soon as you are able to.
---
About Tillamook County Community Health Centers:
TCCHC has been a Federally Qualified Health Center since 1994, providing medical, dental, behavioral and public health services.
Follow our Facebook @TillamookCHC for daily updates.
Additional Resources:
Oregon Health Authority COVID-19 Information: http://healthoregon.org/coronavirus
CDC COVID-19 Information: https://www.cdc.gov/coronavirus/2019-ncov/index.html
______________________________________________________________________________
Información de casos de COVID-19:

TILLAMOOK, Oregón – Del 1 al 21 de diciembre, se registraron 170 nuevos casos de COVID-19 en el condado de Tillamook; en los últimos 14 días, del 5 al 18 de diciembre, se produjeron 137 casos, en 7 días, del 12 al 18 de diciembre, se produjeron 71 casos, y durante el fin de semana, del 17 al 19 de diciembre, 29 casos. La positividad de las pruebas en la última semana se registró en un 10,6%.

En total, desde marzo de 2020, se han registrado 2.341 casos de COVID-19 en el condado de Tillamook, 107 hospitalizaciones y 48 muertes relacionadas con COVID-19. Esta semana no se reportaron nuevas muertes relacionadas con COVID-19.
El informe de la Autoridad Sanitaria de Oregón sobre los casos avanzados muestra que durante la semana del 5 al 11 de diciembre en todo el estado, el 69,8% de los nuevos casos de COVID-19 no estaban vacunados y el 30,2% eran casos avanzados por la vacuna. La edad media de los casos avanzados era de 44 años. 19 (1,3%) de los casos de irrupción eran residentes de centros de atención, comunidades de ancianos u otros entornos de convivencia. 267 (17,7%) casos tenían 65 años o más. Hubo 53 (3,5%) casos con edades comprendidas entre los 12 y los 17 años.

Vea más sobre el seguimiento de casos en el condado de Tillamook aquí: https://tillamookchc.org/coronavirus/covid19-case-tracking/
---
Noticias sobre la variante COVID-19:
Hasta el sábado 11 de diciembre, el recuento de la variante COVID-19 de la Autoridad Sanitaria de Oregón muestra que se han rastreado 14.473 casos de la variante delta en Oregón y 3.274 en la Región 1 (condados de Clackamas, Clatsop, Multnomah, Tillamook y Washington). No se dispone de datos a nivel de condado.
Se han detectado cuatro casos de la variante Omicron, 3 en los condados de Multnomah y Washington y uno en el condado de Lane. El gobernador Brown, la Autoridad Sanitaria de Oregón (OHA) y la Universidad de Salud y Ciencias de Oregón (OHSU) compartieron información sobre la última proyección sobre la propagación del COVID-19 en Oregón debido a la nueva variante Omicron el pasado viernes 17 de diciembre.
El científico principal de datos de la OHSU compartió que Oregón tiene un plazo estimado de tres semanas para prepararse para un aumento debido a la variante Omicron, con hospitalizaciones que superan las hospitalizaciones de Oregón causadas por la variante Delta. Todavía se desconoce mucho sobre la variante Omicron, aunque parece que se propaga más fácilmente que las variantes anteriores (más transmisible) y además de infectar a los que aún no están vacunados, puede infectar a las personas totalmente vacunadas, especialmente a las que aún no han recibido su vacuna de refuerzo.
Además, según el pronóstico de la OHSU, Omicron parece ser leve y menos probable que cause una enfermedad grave, aunque todavía requerirá que algunas personas vayan al hospital. Las vacunas siguen siendo eficaces en la protección de la respuesta de la enfermedad grave, incluyendo hospitalizaciones y la muerte, con refuerzos que ofrecen una protección adicional, sin embargo, en el informe se señaló que sólo alrededor del 20 por ciento de los habitantes de Oregon han recibido su refuerzo de la vacuna.
Nosotros, junto con el Dr. Edwards, Director Médico de la OHSU, queremos que sepa que no es demasiado tarde para protegerse a sí mismo y a sus seres queridos de caer gravemente enfermos, o incluso de morir, a causa del COVID-19″.
Juntos podemos reducir el próximo aumento de las hospitalizaciones si aumentamos el número de personas que se vacunan, se ponen la vacuna de refuerzo si ya están vacunados, llevan la mascarilla en lugares públicos cerrados y evitan las grandes reuniones. Debemos redoblar los esfuerzos para seguir las medidas que sabemos que nos mantendrán lo más seguros posible.
El director de la OHA, Patrick Allen, compartió el Plan de Respuesta a Omicron de Oregón, que incluye el plan de 5 puntos de la OHA para enfrentar la oleada de Omicron, disponible en nuestro sitio web y en el de la Autoridad Sanitaria de Oregón
La OHA se compromete a actualizar todas las variantes de interés y los datos de seguimiento de las variantes están disponibles en la página COVID-19 de la OHA. Enlace a los datos aquí.
Esta información está disponible en la reciente actualización de Oregon Vaccine News en el sitio web de la OHA
---
Pruebas y tratamiento:
Si usted se siente enfermo con síntomas consistentes con COVID-19 tales como: fiebre, tos seca, fatiga, pérdida del gusto o el olfato, dolores y molestias, dolor de cabeza, dolor de garganta, congestión nasal, o los ojos rojos, quédese en casa y póngase en contacto con su proveedor de atención médica. La prueba de COVID-19 está disponible sin costo alguno en nuestra clínica de atención aguda (2111 8th St, Tillamook), de lunes a viernes de 1pm a 5pm (excepción cerrada los días 23, 24 y 31 de diciembre), se requieren citas, por favor llame al 503-842-3900.
Por favor, sepa que si usted es positivo para COVID-19, hay un tratamiento seguro disponible en el Condado de Tillamook; la terapia de anticuerpos monoclonales. Los anticuerpos monoclonales son como los propios anticuerpos de su cuerpo, ya que ayudan a su sistema inmunológico a destruir rápidamente el virus COVID-19 antes de que le haga daño o le cause una hospitalización. La Administración de Alimentos y Medicamentos de EE.UU. ha autorizado el tratamiento con anticuerpos monoclonales para uso de emergencia en pacientes elegibles. Si da positivo en la prueba de COVID-19 o tiene síntomas, hable con un proveedor de atención médica de inmediato. El tratamiento con anticuerpos monoclonales debe administrarse lo antes posible, dentro de los 10 días siguientes a la aparición de los síntomas. Estos tratamientos requieren la remisión de un proveedor después de una prueba positiva de COVID-19. El tratamiento se administra mediante una infusión intravenosa única. Si no tiene un proveedor de atención médica, llame a nuestra oficina para una visita telefónica al 503-842-3900 o póngase en contacto con Adventist Health Tillamook en el 503-815-2341.
---
Actualización de la vacuna COVID-19:
VACUNACIONES: Hasta la fecha, 17.996 residentes del Condado de Tillamook han optado por vacunarse con al menos una dosis de la vacuna COVID-19.
Las vacunas COVID-19 son seguras y efectivas para proteger contra la enfermedad severa de COVID-19, la hospitalización y la muerte por cualquiera de las variantes actualmente identificadas como preocupantes, incluyendo la delta. En el condado de Tillamook, el 71,48% de las personas elegibles para la vacuna (mayores de 12 años) están totalmente vacunadas contra la COVID-19 y el 62,55% están totalmente vacunadas en el total de la comunidad del condado de Tillamook (incluyendo a los que aún no son elegibles). La Autoridad Sanitaria de Oregón informa que los casos de COVID-19 son menores en las comunidades con una tasa de vacunación total superior al 60%.
Protéjase este otoño con una vacuna contra el COVID-19, la gripe y la neumonía en la clínica de vacunas sin cita previa del Centro de Salud Comunitaria del Condado de Tillamook en el Centro de Convenciones de la Feria del Condado de Tillamook los
Martes y jueves de 8:30 a.m. a 3 p.m. y miércoles de 1 a 5 p.m. (excepto los días festivos, 22 y 23 de diciembre)
Las vacunas contra la gripe y la neumonía son un beneficio cubierto por muchos planes de seguro, incluyendo Medicare y el Plan de Salud de Oregón. Las vacunas COVID-19 están disponibles sin costo alguno. Por favor, traiga su tarjeta de seguro con usted. No se rechaza a nadie por no poder pagar. El límite de edad varía según el tipo de vacuna, visite tillamookchc.org o llame al 503-842-3900 para más información.
Hacer un plan para vacunarse lo antes posible es la mejor manera de protegerse contra el COVID-19, la gripe y la neumonía.
Los refuerzos se recomiendan para todos los mayores de 18 años:

6 meses después de completar la serie Moderna.

2 meses después de completar la vacuna única Johnson & Johnson.
Los refuerzos se recomiendan ahora para todos los mayores de 16 años:

6 meses después de completar la serie Pfizer.
Las personas que reúnan los requisitos para una dosis de refuerzo pueden recibir la misma vacuna COVID-19 o una diferente como dosis de refuerzo, dependiendo del consejo de un proveedor de atención médica, la preferencia individual, la disponibilidad o la conveniencia.
Tenga en cuenta que Johnson and Johnson ya no está disponible en la vacuna sin cita previa.
Pfizer para jóvenes de 5 a 11 años

¡Las dosis pediátricas de la vacuna Pfizer #COVID19 están ahora aprobadas para su uso en Oregón para niños de 5 a 11 años y el Condado de Tillamook ha recibido las dosis! Las dosis pediátricas de COVID-19 están disponibles en los consultorios de los proveedores de atención médica, en las farmacias y en nuestra clínica de vacunación sin cita previa. Se necesita la autorización de los padres/tutores para todos los jóvenes de 5 a 14 años.
Tercera dosis de vacunas de ARNm:

La tercera dosis es para las personas que están inmunocomprometidas y pueden no haber creado una inmunidad protectora adecuada con su primera serie de vacunas de ARNm (Pfizer o Moderna). A las personas que cumplen con los criterios enumerados por los CDC de tener un sistema inmunitario de moderado a grave se les recomienda que reciban una 3ª dosis si han completado una serie de 2 dosis de vacunas de ARNm (Moderna o Pfizer) al menos 28 días en el caso de Moderna o 21 días en el caso de Pfizer después de la segunda dosis.
La 3ª dosis sólo puede administrarse a quienes se les ha autorizado y no se considera un refuerzo. En nuestra página web hay una lista de las condiciones que cumplen los requisitos de los CDC.
Si recibe una tercera dosis, se recomienda que reciba un "refuerzo" seis meses después de su tercera dosis de Pfizer de Moderna.
Visite nuestro sitio web https://tillamookchc.org/coronavirus/vaccines/ para obtener más información sobre dónde puede obtener la vacuna COVID-19 sin costo alguno en el condado de Tillamook.
---
COVID-19 Precauciones de seguridad:
Para las próximas Fiestas, una de las medidas más importantes que puede tomar es pedir a todos los asistentes a su reunión que estén completamente vacunados y, si pueden, que también hayan recibido una vacuna de refuerzo (también se recomienda la vacuna contra la gripe/ influenza)
Además, la sanidad pública del condado de Tillamook recomienda estas precauciones de seguridad
Limitar la exposición:
Mantenga las reuniones pequeñas, se recomienda sólo reunirse en persona con las personas de su hogar. Intente una opción virtual para agregar a otras personas.
Si decide reunirse, con las noticias de la próxima oleada pronosticada, sea más consciente de sus elecciones. Considere la posibilidad de evitar el contacto con otras personas fuera de su hogar 5-7 días antes de su reunión.
Los CDC recomiendan utilizar las pruebas caseras de COVID-19 antes de viajar o reunirse. Para obtener más información sobre las pruebas caseras de COVID-19 y lo que debe tener en cuenta si decide utilizarlas como parte de los preparativos de su reunión o viaje, consulte esta página informativa de los CDC.
Evite compartir utensilios, platos y vasos.
Lávese las manos con frecuencia y utilice una mascarilla en el interior cuando esté cerca de personas ajenas a su hogar y mantenga una distancia de 2 metros.
Celebrar una reunión en el exterior es una opción más segura, aunque no siempre es posible en la costa, asegúrese de aumentar la ventilación si está en el interior.
Si se siente mal, no asista a una reunión.
Viajes:
Viajar en coche con los miembros de su familia es el método más seguro. Si viaja en avión o en transporte público, recuerde llevar siempre una mascarilla bien ajustada y evitar comer o beber, especialmente en situaciones de aglomeración, para no tener que quitarse la mascarilla.
Vacúnese:
Si aún no estás vacunado, opta por hacer un plan para que todos los mayores de 5 años de tu casa se vacunen lo antes posible. Si está totalmente vacunado, opte por recibir un refuerzo en cuanto pueda.
---
Acerca de los Centros de Salud Comunitarios del Condado de Tillamook TCCHC ha sido un Centro de Salud Calificado Federalmente desde 1994, proporcionando servicios médicos, dentales, de comportamiento y de salud pública.
Por favor, visite nuestra página web en https://tillamookchc.org/ o en Facebook en TillamookCHC.
Recursos adicionales:
Oregon Health Authority Actualizaciones de COVID-19: http://healthoregon.org/coronavirus
CDC Actualizaciones de COVID-19: https://www.cdc.gov/coronavirus/2019-ncov/index.html
Count type
# of cases
date range

Weekend case count:

El recuento de casos del fin de semana:

29
Dec 17 – Dec 18

7 -day case count:

Recuento de casos de 7 días:

71
Dec 12 – Dec 18

14-day case count:

Recuento de casos de 14 días:

137
Dec 5 – Dec 18

Month to date:

Mes hasta la fecha:

170
Dec 1 – Dec 21
Total:
2,341
March 2020 – Dec 21
Deaths:

muertes

48 – (Unvaccinated: 39; fully vaccinated: 8; unknown: 1)

Hospitalizations:

Hospitalizaciones

107

Test positivity rate (OHA):

Tasa de positividad de las pruebas

10.6% (Dec 12 – Dec 18)

Active Outbreaks (OHA):

Brotes de casos activos

3 confirmed outbreaks