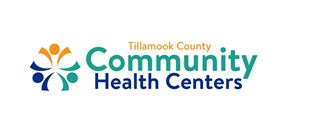 March 25, 2020
CONTACTS:
Dawna Roesener
Dental manager
503-842-3913
Marlene Putman
Administrator
503-842-3922
TILLAMOOK, Ore. — Dental offices and providers across Tillamook County are only scheduling appointments for urgent or emergency care at this time.
"You should always try to get emergency or ugent dental care from your dental provider first," says Cyrus Javadi, DDS, dental director for Tillamook County Community Health Centers (TCCHC). "Especially when emergency rooms and urgent care centers may be overwhelmed with patients with other issues or infections."
If you need urgent or emergency care (including severe pain, swelling and infection, bleeding or dental trauma) or have questions if your dental concern qualifies as such, please call your dental provider for assistance.
Routine dental care (including exams, fillings, non-urgent extractions, non-urgent root canals, etc.) will not be scheduled during this time. Routine new patient care will be postponed to a later date.
Why are dentists not providing routine (non-urgent) care during this time?
On March 16, 2020, the American Dental Association issued national recommendations to protect the health and safety of patients, the general public and provider teams.
Oregon's Governor, Kate Brown, issued an order this week to discontinue all non-urgent/emergent dental care. At the federal level, the Center for Medicare and Medicaid Services (CMS) has issued the same recommendations.
Many dental procedures create an aerosol that makes the dental office an increased risk for transmission of infections, including COVID-19.
By limiting dental care to urgent/emergency care only, dental providers can still care for patients with urgent needs who may otherwise seek care in an emergency department.
There is a national shortage of personal protective equipment, such as masks, for medical and dental providers. Discontinuing non-urgent care helps to conserve these needed supplies for medical providers who will need them in the next couple of weeks.
When will routine care resume?
This is an evolving situation, so we are unsure when routine care will resume. We are monitoring the situation and will keep you informed of any changes.
Future decisions and recommendations will be based of reassessment and guidance from state and federal health care agencies. No timeline is currently available.
As a reminder, TCCHC now has a COVID information line with language services in English and Spanish available that is staffed by registered nurses from 8 a.m. – 5 p.m., Monday through Friday. If you have questions about flu-like symptoms and/or are concerned about COVID-19 warning signs (fever, cough and shortness of breath), please call our information line: 503-842-3940.
We know there is a lot of information about the coronavirus, and we understand it can be disturbing to hear how quickly the situation is unfolding. Please know that Tillamook County Community Health Centers remains committed to keeping you and our community safe and healthy.
About Tillamook County Community Health Centers:
TCCHC has been a Federally Qualified Health Center since 1994, providing medical, dental, behavioral and public health services.
Follow our Facebook @TillamookCHC for daily updates.
Additional Resources:
Oregon Health Authority COVID-19 Information: https://govstatus.egov.com/OR-OHA-COVID-19 
CDC COVID-19 Information: https://www.cdc.gov/coronavirus/2019-ncov/index.html